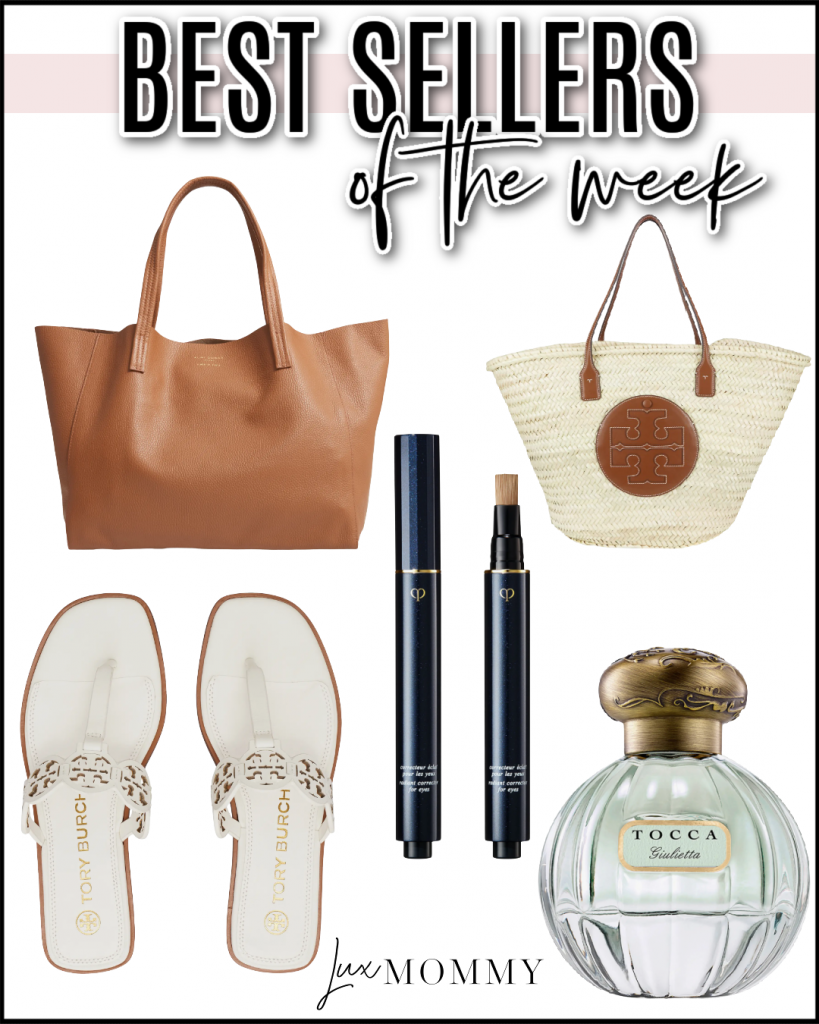 Best Sellers of the Week – April Week 1
Perfume – I don't share perfumes too often, but when I do they are always a hit. This one smells amazing, it's perfect for spring and summer!
TB Sandals – I love a simple classic sandal with a twist and these are so cute. White goes with everything and they are ON SALE!!
TB Straw Tote – Best seller for two weeks in a row! I have and love this tote. It's perfect for styling or beach/poolside!
Concealer – This undereye concealer has been a go to of mine for years, it's light but provides great coverage and adds brightness! I love the formula!
Tote – Looking for a worry free everyday tote, this one is so nice! It's a great size for work or school and in the perfect color too!
SCROLL + CLICK TO SHOP BEST SELLERS