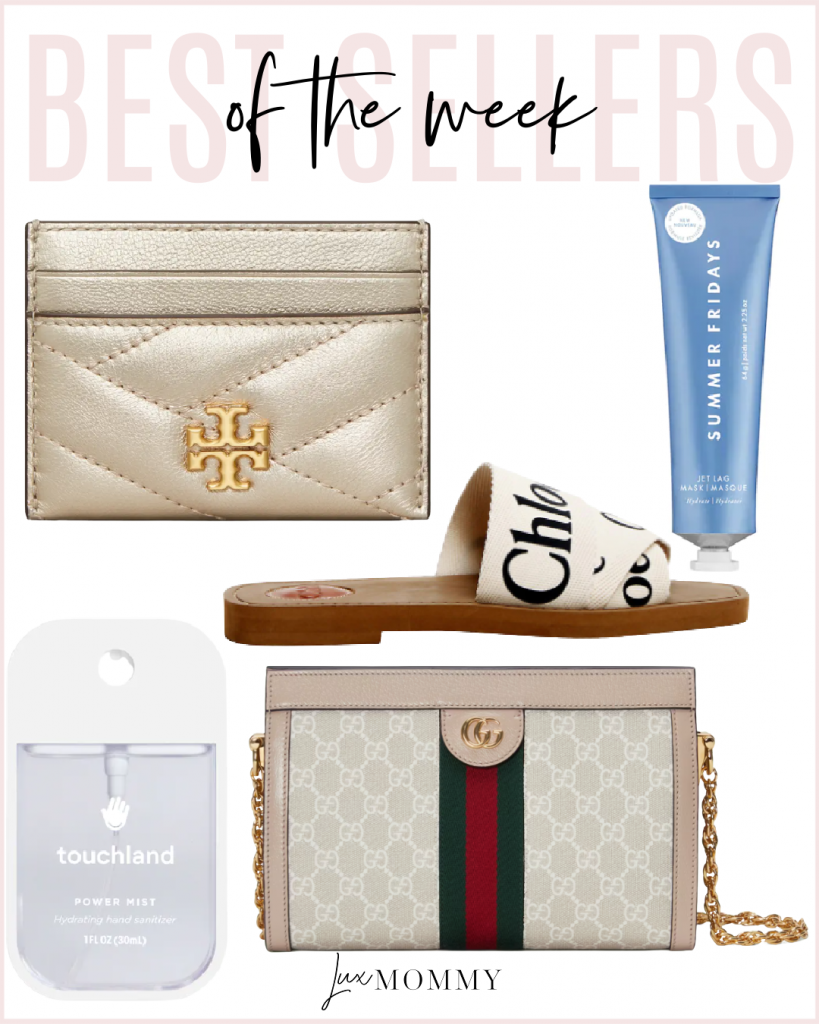 Best Sellers of the Week – April Week 4
Gucci Handbag – This new Gucci bag is catching everyone's attention. The lighter canvas is so beautiful and I just love it against the classic web detail. Plus, the lighter colors go with most of my shoes!!
Chloe Sandals – These Chloe sandals have been a hot topic, are they comfortable or not?!? In this case, I don't want to say…..they are so comfortable because I've heard lots of people say they aren't. What I will say is, they are comfortable to me. I had zero break-in time and no rubbing or anything. They are so comfortable that they are my errand shoes. So, these are going to depend on each individual person and I hate that you have to buy them first and wear them to find out.
TB Card Holder – I included this TB card holder in a recent daily deals. I am a big fan of card holders and I think this one is not only cute but a great deal. If you are looking for something smaller for your bags, this is a cute one!
Face Mask – This face mask was on my recent Sephora haul(check that out here) and so many of you have reached out to say how much you love it. I've tried a few things from this brand and have been really happy.
Hand Sanitizer – Sometimes it's the small things that make you happy and this compact hand sanitizer is one of them. It's small, fits in your purse or pocket and it's hydrating. Oh, and it smells amazing! Literally the perfect hand sanitizer!
SCROLL + CLICK TO SHOP BEST SELLERS