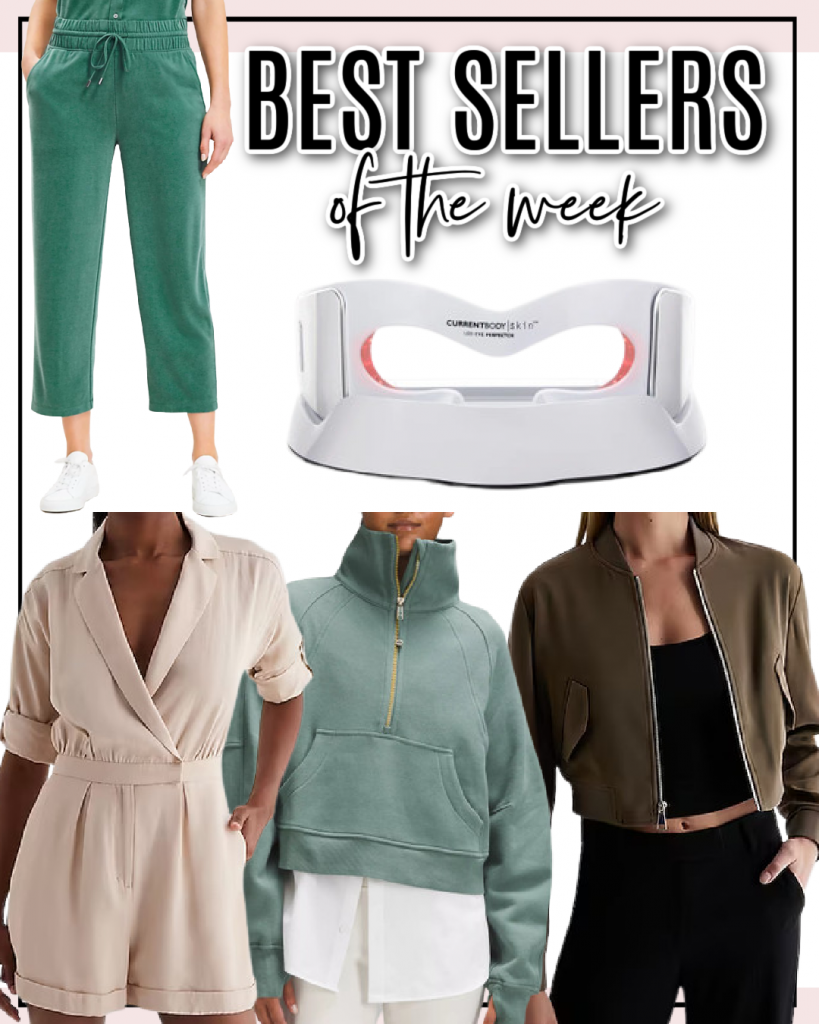 Best Sellers of the Week – August Week 4
Pullover – This pullover has made the list two weeks in a row!! It's my favorite too, so I don't blame you. I want it in every color!!
Led Mask – If you invest in one beauty tool, make it be LED and this is a good one that targets the eye area. It really works!!
Romper – I love a good romper and this one is a good one. Super flattering and can be dressed up, which I love!
Bomber Jacket – This might be one of my favorite jackets, ever!! It's so cute and very flattering. Runs tts!
Lounge Pants – Don't you love when you find something that can pull double duty?! These are perfect for lounging but nice enough for styling!!
SCROLL + CLICK TO SHOP BEST SELLERS