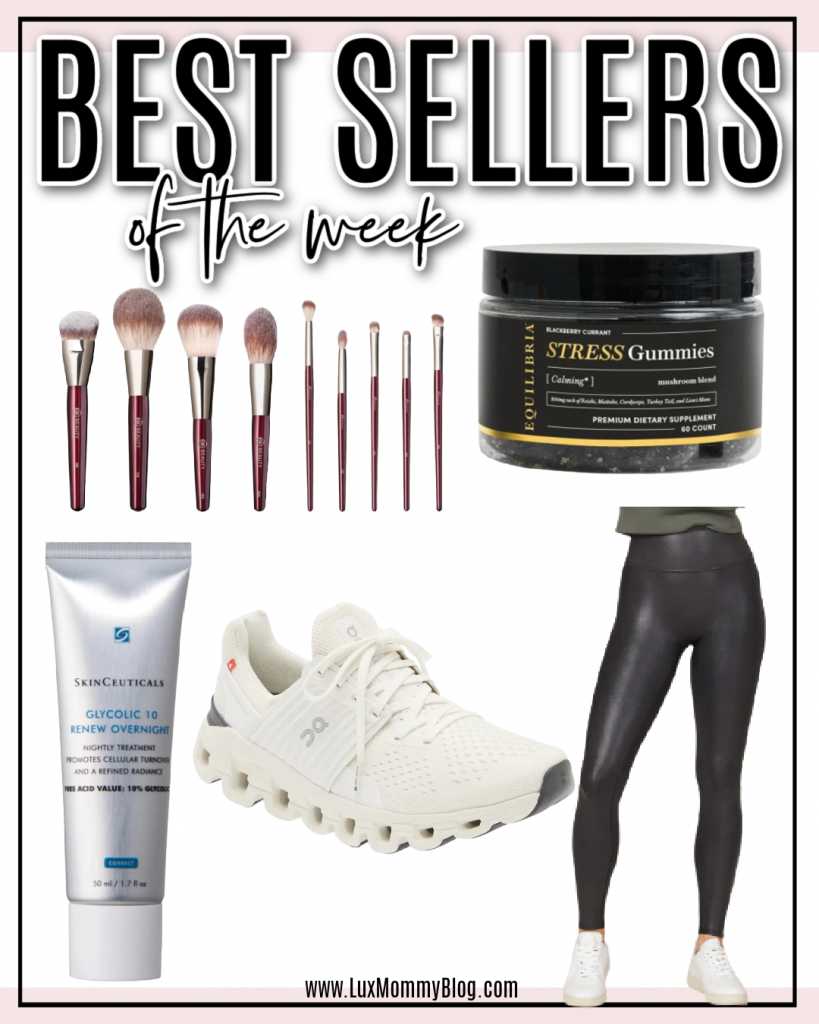 Best Sellers of the Week – December Week 1
Sneakers – Still a favorite sneaker of mine, so I love that it's your favorite too. They are super supportive and very comfortable. Go up half!
Brush Set – These have been my go to brushes for years now. I also happen to have a code use AMANDA10 to save!
Leggings – I could live in these everyday. They really are my favorite and I love that they come in different lengths.
Stress Gummies – My favorite CBD brand now comes in a stress gummie, yes please!!! Use code LUXMOMMY to save!
Overnight Treatment – If you aren't exfoliating regularly, this is one of my favorites. It's gentle but effective. Can be used daily or once or twice a week!
SCROLL AND CLICK TO SHOP BEST SELLERS