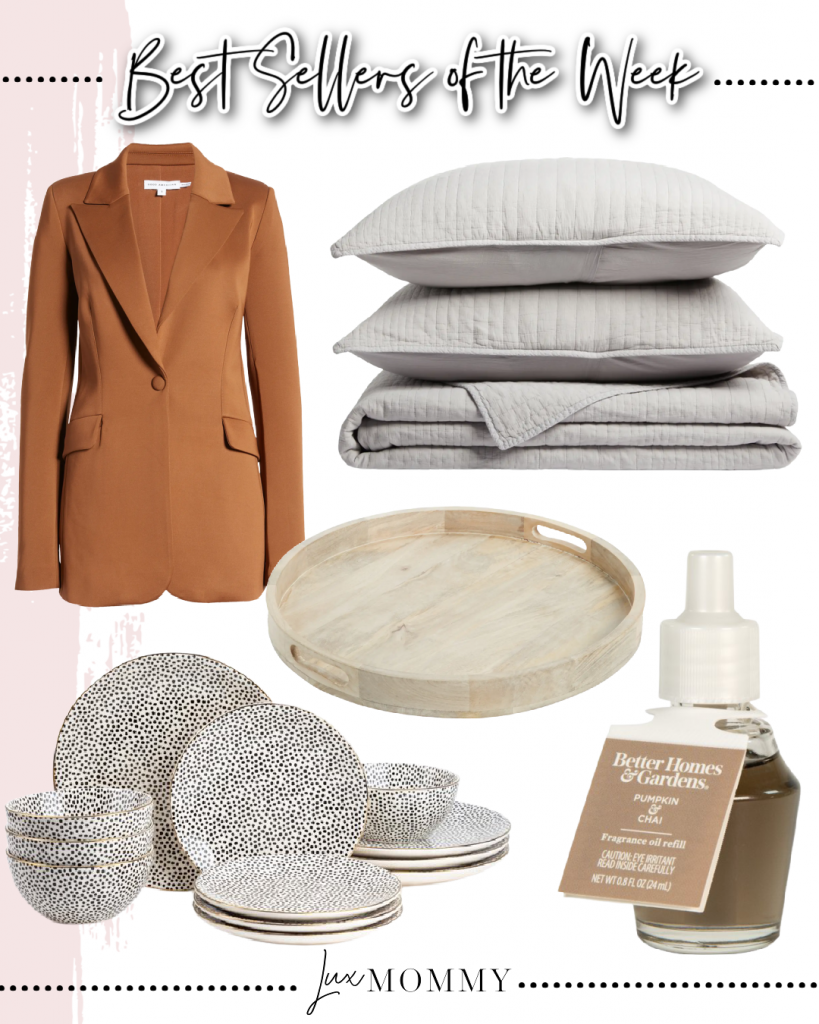 Best Sellers of the Week – December Week 2
BLAZER – This might be my all time fav blazer, top 3 for sure! The quality is AMAZING and I love the way it fits. I went with a 1, so I'd say it runs tts. Check it out styled here.
QUILT SET – I have been looking for a light quilt to put at the end of my bed and I fell in love with this one. The color is perfect. I love the texture in it but more importantly the weight is exactly what I was looking for.
WOOD TRAY – I've purchased several trays over the years so I am rarely impressed by them but when this one arrived I was IMPRESSED! It's HUGE and I love the grain in the wood too!
DINNERWARE SET – I did a little kitchen clean out over Thanksgiving and that gave me room to add some fun dishes to my kitchen and I fell in love with this set. I ended up ordering it in two different prints to mix and match and I love them! They look so high end but are super affordable.
PLUGIN SCENT – I stocking up on some of these wall plugins this week and just had to share them again with you. This scent is AMAZING!! I will use it year round!