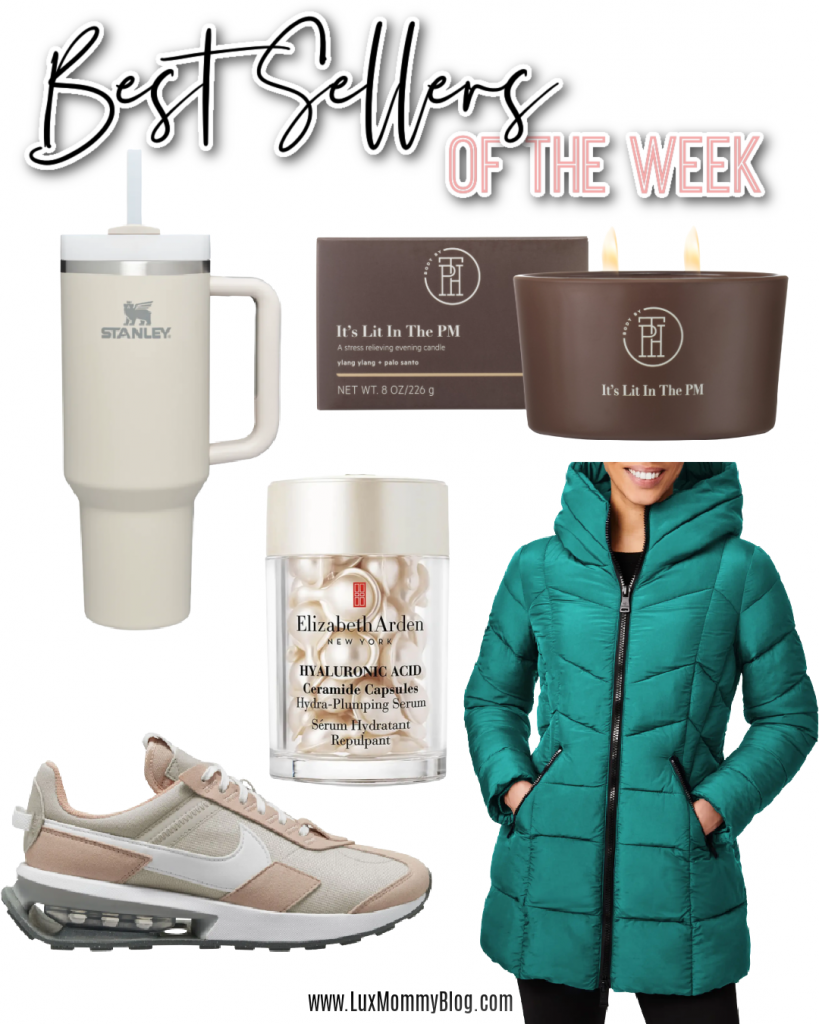 Best Sellers of the Week – February Week 1
Hyaluronic Serum – Newly added serum to my routine and I love it!! These capsules are perfect for getting just the right amount of product!
Sneakers – I need to order these sneakers myself! I included them in a DD this week and y'all love them.
Stanley Cup – These Stanley cups are still going strong. I've decided this is the perfect size!!
Puffer Coat – Another DD find and this puffer is stunning! I am in love with that color and it's still on SALE!!
Candle – I love me some candles and this one smells amazing and it's super affordable too!
SCROLL + CLICK TO SHOP BEST SELLERS