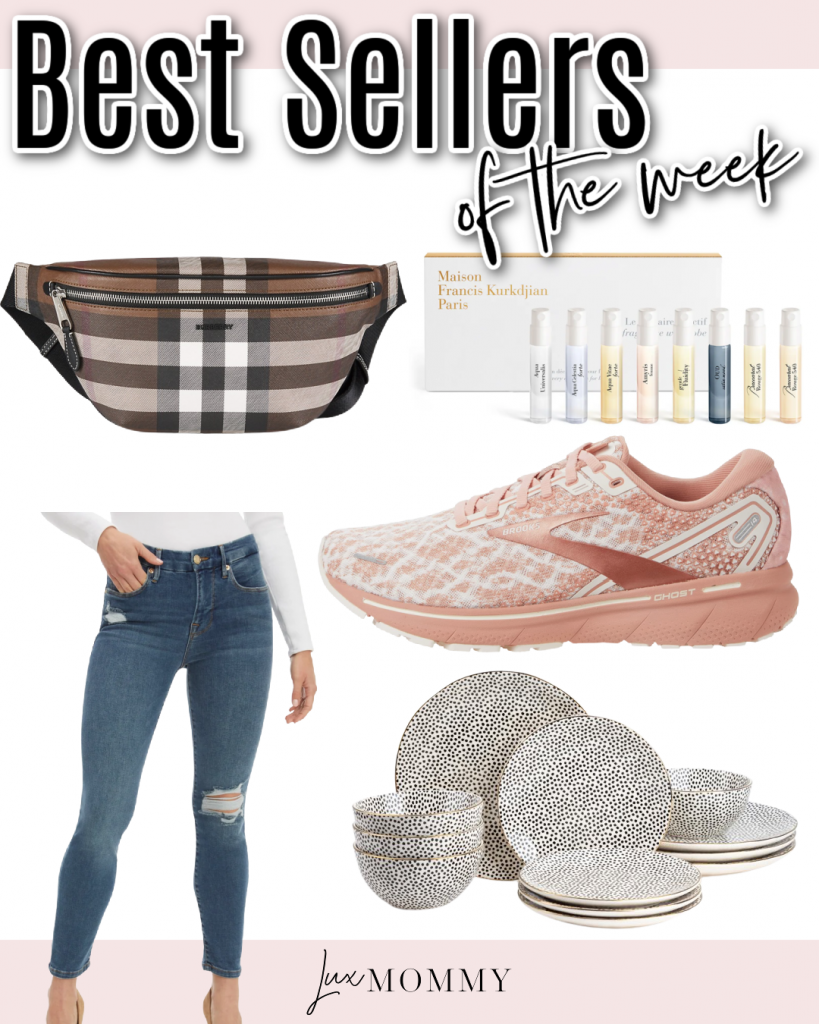 Best Sellers of the Week – January Week 1
BURBERRY BUMBAG – You have been loving my new Burberry Bumbag and I can totally see why. It's practical and so easy to wear. I have 3 now and I am loving this one so much.
PERFUME SAMPLER – This MFK Perfume set popped back up in the best sellers this week. It's such a great buy. You get to try 8 of the best selling MFK perfumes and if you are familiar with this brand you know that's an amazing deal. The full size bottles of perfume are pricey so this is the perfect way to test of the brand before you buy.
WORKOUT SNEAKERS – My doctor recommended this brand to me after spraining my ankle this past summer. This is my third pair now and I love them. This color is so good! I needed a pink pair so I am glad I found these. If you have bad ankles, knees or just need a little extra support these are doctor recommended! I went up half in mine and they fit perfect.
GOOD AMERICAN JEANS – I've been wearing GA jeans for a while now but I think these are my #1 favorite pair. They fit so good and are super flattering. They just know how to do denim for any body type. These are the good petite and they fit me like a glove. I went with a 2 and they fit perfectly!
DISHES SET – I think I have found the cutest dishes set ever! I ended up ordering the polka dot and medallion set to mix and match and I love them both. The polka dot is my fav though and they look high end.