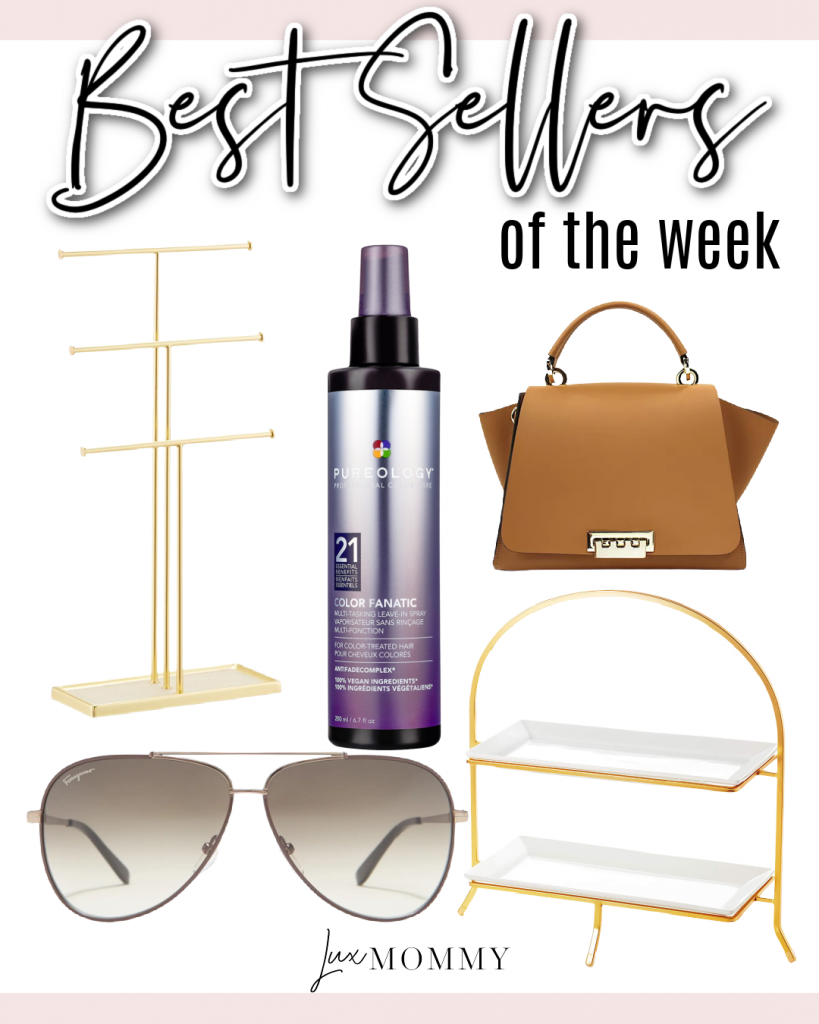 Best Sellers of the Week – January Week 2
NECKLACE RACK – Every time I share my closet organization I get a ton of questions about this necklace rack. It holds a ton of necklaces or bracelets and takes up only a tiny bit of space. Plus, it's cute! If you need to organize some jewelry, this is a great way to display and organize it all.
HAIR TREATMENT SPRAY – I've been using this hair treatment spray for about a year now and I still love it. It's an all in one spray, it's got you covered. It's the only product I use before I blow dry my hair!
ZAC POSEN HANDBAG – I get asked all the time about my favorite affordable handbags and this one is it for sure. It's UNDER $500 and super versatile! You can carry it handheld, crossbody or as a backpack. I highly recommend this one if you want something classic and don't want to spend a ton of money.
FERRAGAMO SUNGLASSES – I included these Ferragamo sunglasses in a daily deals this week because they are a STEAL!! Love a good aviator and these are a great price.
TWO TIER TRAY – This is another closet organization favorite. I use this two tier tray to organize my perfumes. It's literally the perfect size. I also keep some go to beauty products on the top tier like lipgloss, etc. It's a must have for me now!