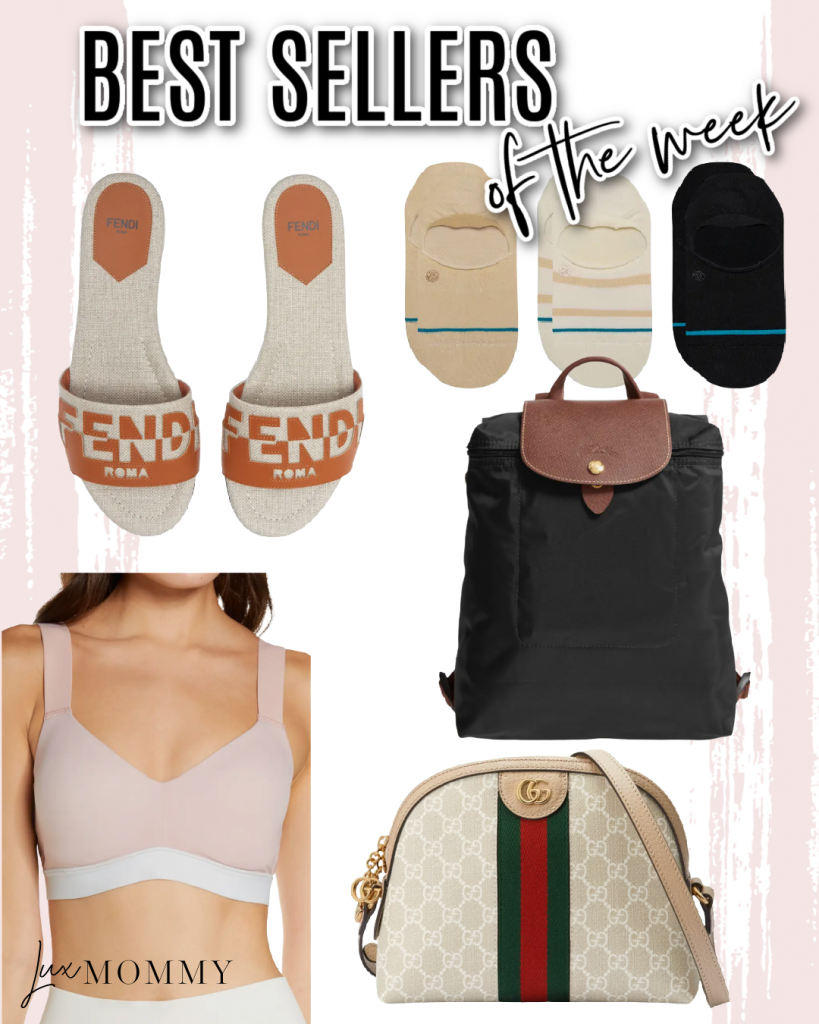 Best Sellers of the Week – July Week 4
FENDI SLIDES – I am so jelly, these Fendi slides are on my wishlist. You know how much I love this color but added with the linen texture, it's perfection. I recommend going up half!
SPORTA BRA – This sports bra is still on sale for a little while longer and it's been a hot topic. It's so good, super supportive and super comfortable. I am actually wearing one as I type this! I just finished my workout!
NO SHOW SOCKS – The best socks ever, seriously, they are so good and really don't show! I even convinced the hubby to try the mens version and he loves them!
LONGCHAMP BACKPACK – One of my favorite buys from the NSALE this year. It's super practical and a great size. Get it while it's under $100!
GUCCI CROSSBODY – This Gucci crossbody is so cute and who else is in love with this new lighter canvas. It's the new fresh look Gucci needed!!
SCROLL + CLICK TO SHOP BEST SELLERS