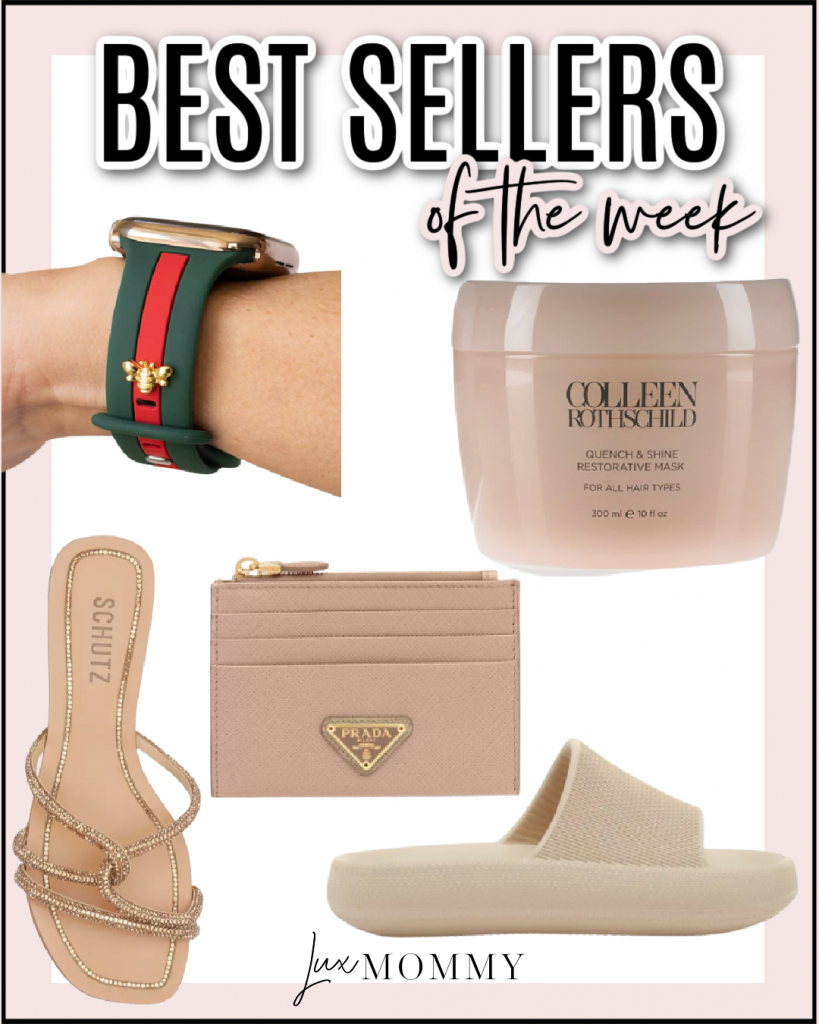 Best Sellers of the Week – June Week 1
Hair Mask – I am so excited that this hair mask is back in stock. It's still one of my favorites. I love it as a weekly hair mask, but it can also be a daily conditioner. And, it smells so good!!
Watch Band – I am still getting questions about this watch band. I have it in two colors, but this color combo is so fun. It's giving me Gucci vibes.
Platform slides – These platform slides have been trending lately so when I found this pair they were a hot seller. They come in so many colors but this nude is perfection!!
Prada Card Holder – If you are looking for the perfect mini wallet, this one is so good! It literally is the perfect size, surprisingly holds a ton and comes in 3 colors.
Schutz Sandals – This is one of my fav brands when it comes to shoes. They do an amazing job with quality, style and trends. These crystal sandals are so pretty and can be dressed up or down.
SCROLL + CLICK TO SHOP BEST SELLERS