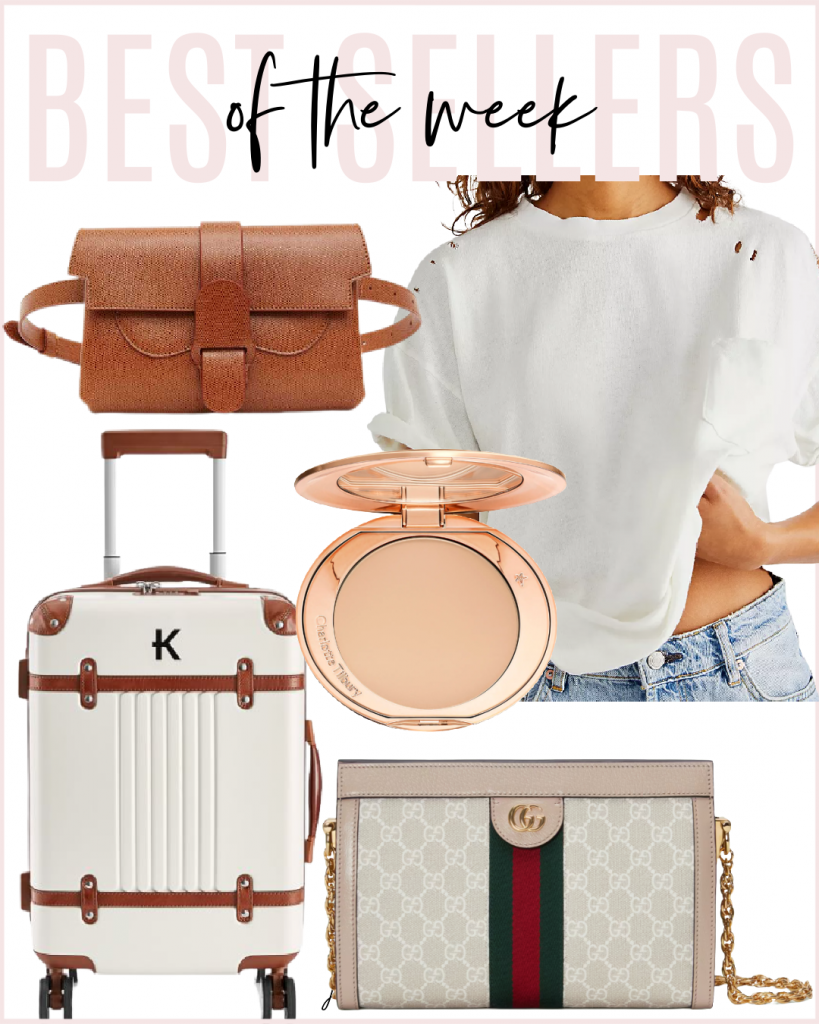 Best Sellers of the Week – June Week 3
Personalized Luggage – Looks like you all have travel on the brain, don't blame you. This personalized luggage is sure to be a hot seller all season long. It comes in a ton of colors and two different size. I have both the checked and carry on size and the carry on size is my fav!!
Aria Bag – I talked about this in a recent favorites video because it's so versatile. It's one of my go to's when it comes to travel. It fits all the essentials, can be worn several different ways and it's so chic! It also comes in a ton of different textures and colors, so make sure to check it out.
Gucci Handbag – Another handbag that's caught your eye is this Gucci ophidia bag. It's so cute and I am loving the lighter canvas option. It's perfect for summer!
Pressed Powder – Looking for the perfect everyday powder, this one is one of my favs. It gives the perfect airbrushed finish without the cakey powder look.
Distressed Tee – I've been living in this distressed tee. I have two of them in the cream color, I will be ordering more colors asap. It's just a different way to wear a basic tee.
SCROLL + CLICK TO SHOP BEST SELLERS