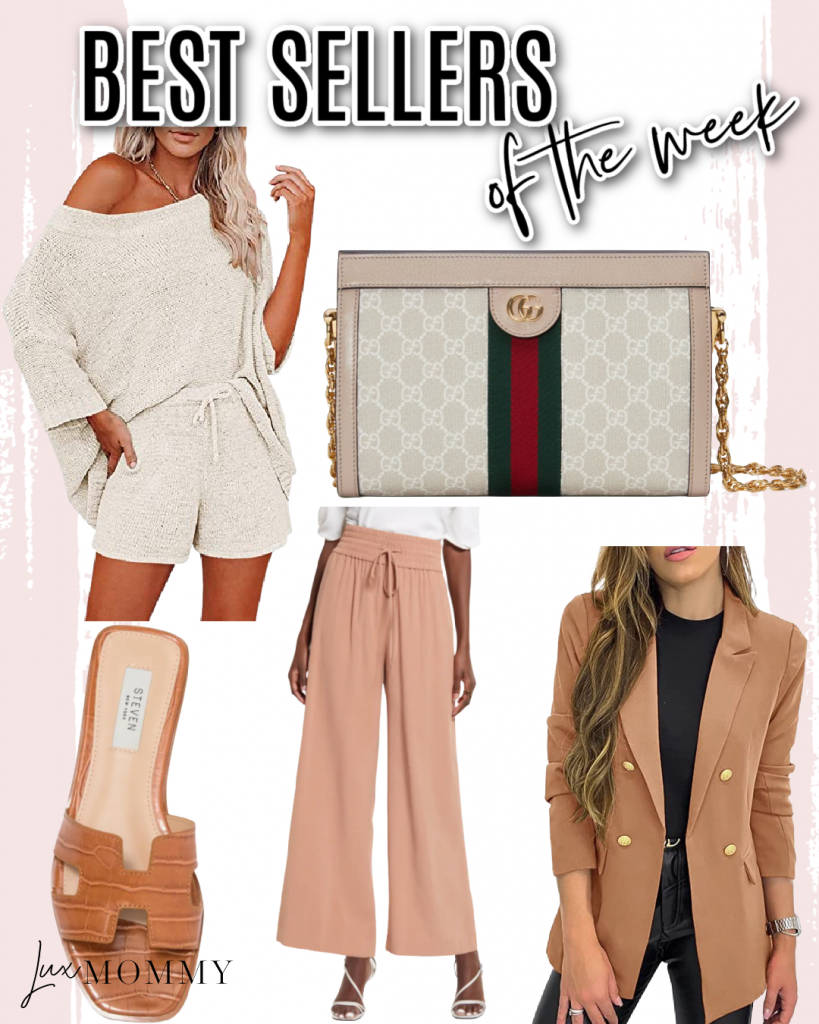 Best Sellers of the Week – May Week 1
Gucci Handbag – We are all loving this lighter Gucci canvas so much. This color combo is so good for Spring and Summer! I am loving it so much!!
Blazer – I have found the cutest blazer and it's from AMAZON!! It's a total dupe for some of my more expensive blazers. I wore it to the airport this past week and loved it. I went with a medium and it fits so comfortable!
Wide Leg Pants – The most comfortable pants ever!! They seriously look so good and expensive but you feel like you are wearing jammies. Run TTS, I went with a small!
Two Piece Short Set – Another favorite from my vacation outfits. I actually wore the top with denim shorts one day and the matching shorts another day. I've already ordered two more colors!!
Embossed Slide Sandals – These are such a great sandal find for summer. They come in a ton of colors and are UNDER $50!! Oh and they are the perfect designer dupe!!
SCROLL + CLICK TO SHOP BEST SELLERS