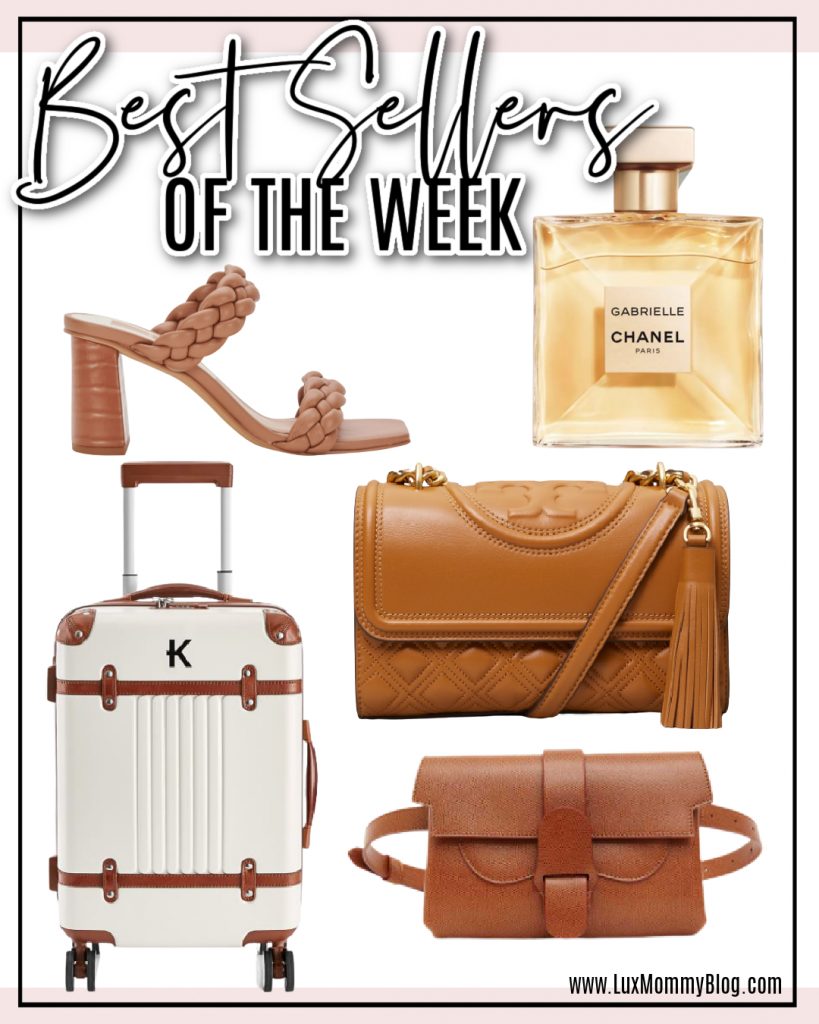 Best Sellers of the Week – May Week 4
Luggage – This is still my go to luggage and every time I share I get tons of questions. The white is super easy to clean with a magic eraser, but if you are still afraid of white it comes in a ton of colors. It also comes in a larger checked size, which I also have and love!
Tory Burch Handbag – I shared this TB handbag in a recent daily deals because it was such a great deal. It's still in stock in a few colors so I'd grab it before it's gone!
Braided Sandals – These are one of my top picks for sandals this season. They are so cute and come in several colors! I went tts and they fit great.
Chanel Perfume – Another perfume to add to the collection. This one is so good. I love the simple bottle too!
Convertible Belt Bag – If you are looking for the perfect bag to take on vacation, this is it. It's adjustable, can be worn several ways and comes in a ton of colors.
SCROLL + CLICK TO SHOP BEST SELLERS