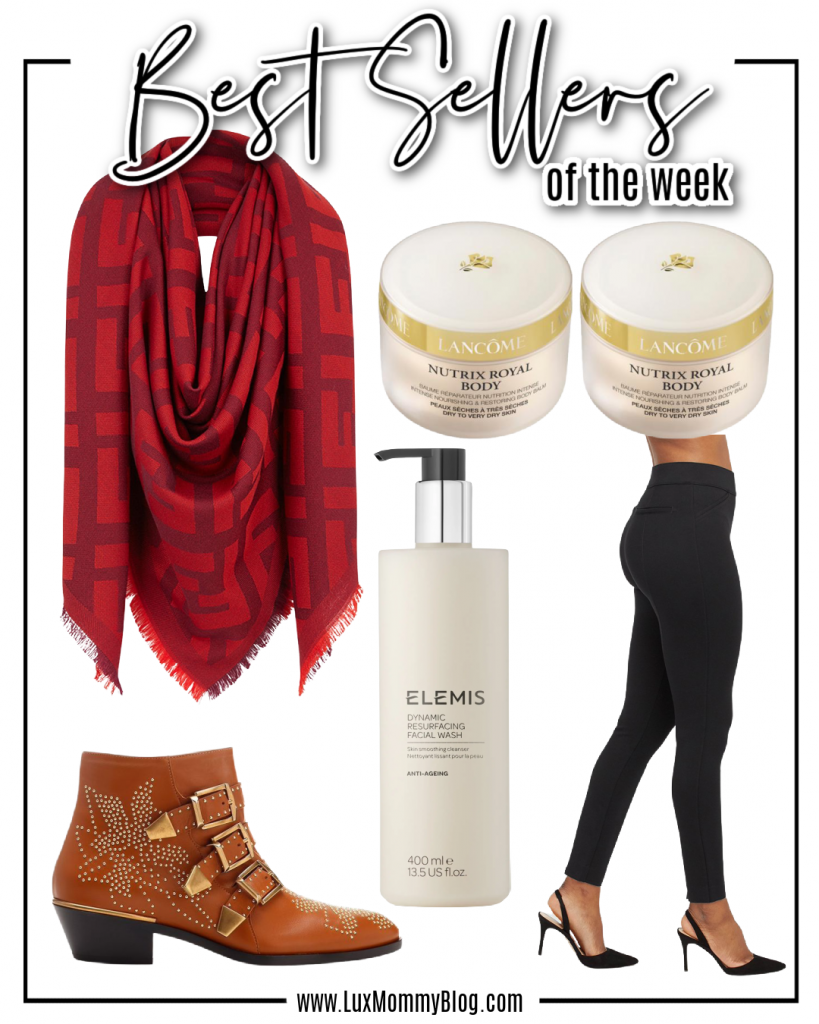 Best Sellers of the Week – November Week 1
LANCOME BODY CREAM – I always love when my personal favorites make the best sellers list and this body cream is the BEST!! I am seriously obsessed with it and love that it's available in a two pack at this price. If you love this body cream, this price is AMAZING!!
CHLOE BOOTS – These boots are one of my all time favorite shoe purchases. I have them in two colors but this brown is everything!! You can definitely wear these year round BUT I love them especially for fall. I went tts and they are so comfortable.
FENDI SCARF – If you are looking for a statement luxury scarf this Fendi scarf is one of my favorites. The color is stunning and I love the oversized logo.
ELEMIS CLEANSER – Still a go to cleanser for me. It's gentle and effective but doesn't strip the skin at all. I just love this face wash and it's one I buy over and over.
ANKLE SKINNY PANTS – I have found the ultimate work/dress pants. These are so flattering and comfortable. They also come in petite!!! I went with a small petite and they fit amazing!! AND, you can use LUXMOMMY to save 10%!