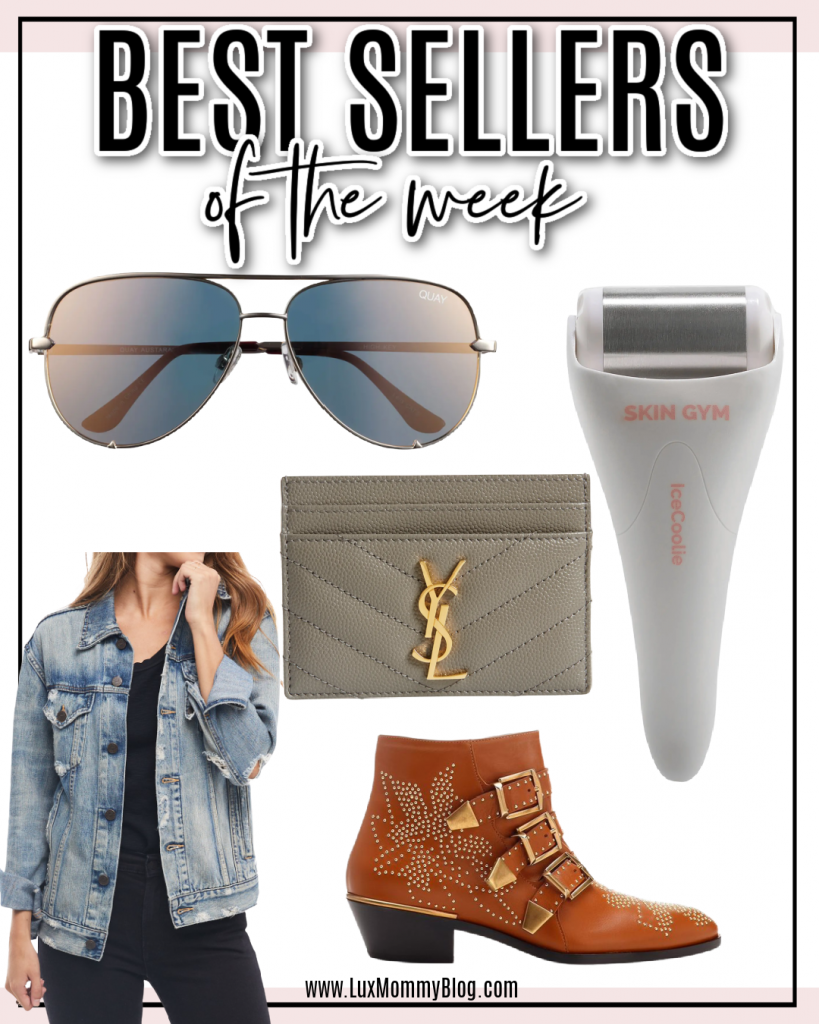 Best Sellers of the Week – November Week 2
CHLOE BOOTS – Still one of my all time favorite boots but also all time favorite shoes! These are such a classic statement shoe that can be styled year round. I reach for them most in the fall but I love them with dresses too!
YSL CARD HOLDER – Looking for a great gift idea or a practical luxury piece that won't break the bank…..a card holder is one of my favorites. I use one every day. This is one of my favs.
QUAY SUNGLASSES – Give me all the oversized aviators please!! These are still one of my favorite pairs, the mirrored, the oversized…just perfect!
ICE ROLLER – This ice roller has been a life saver lately. My allergies have been out of control. I am waking up puffy and this is a must have. I keep it in the freezer so when I reach use it for puffiness it works! A beauty must have!
DENIM JACKET – I get asked about denim jackets often. I have so many of them BUT if I had to pick one it would be this one. It has that worn in feeling already, I just love it! The denim is so soft and comfortable.