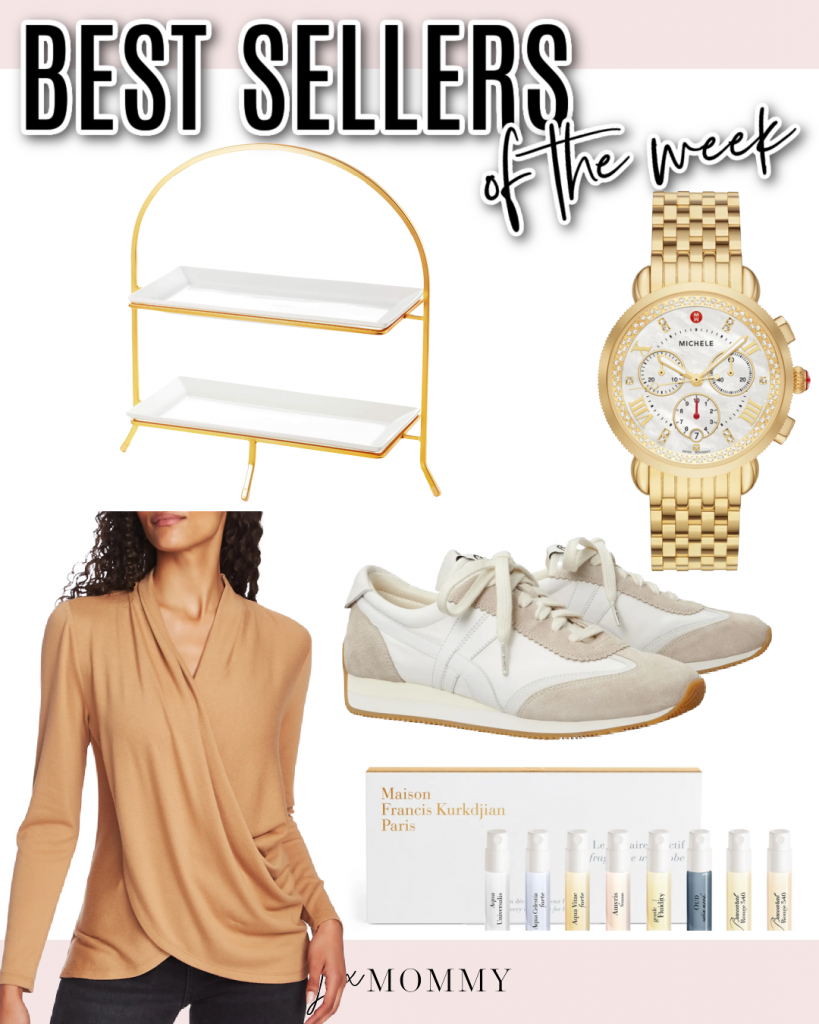 Best Sellers of the Week – November Week 3
TWO TIER TRAY – I get asked about this two tier tray all the time. I use it for my perfumes and I love it! It's actually a tray for appetizers but it's perfect for beauty products too!
GOLD MICHELE WATCH – I am pretty sure my all Gold Michele Watch is my all time fav watch. It's pretty much on my arm daily. It's so lux and classic. It would be a great gift for someone special!
FAUX WRAP TOP – This faux wrap top was a hot topic this week. I love this style of top, it's super flattering for sure. I have this one from last year in two colors!
TORY BURCH SNEAKERS – These TB Sneakers are so comfortable. I went up half in the sneaker, so I'd say they run a little small.
PERUME SAMPLER – Look what's back in stock! This little perfume sampler was such a smart purchase. I've been wanting to try this brand but it's pricey so this was perfect to decide which perfumes I wanted to add to my collection.