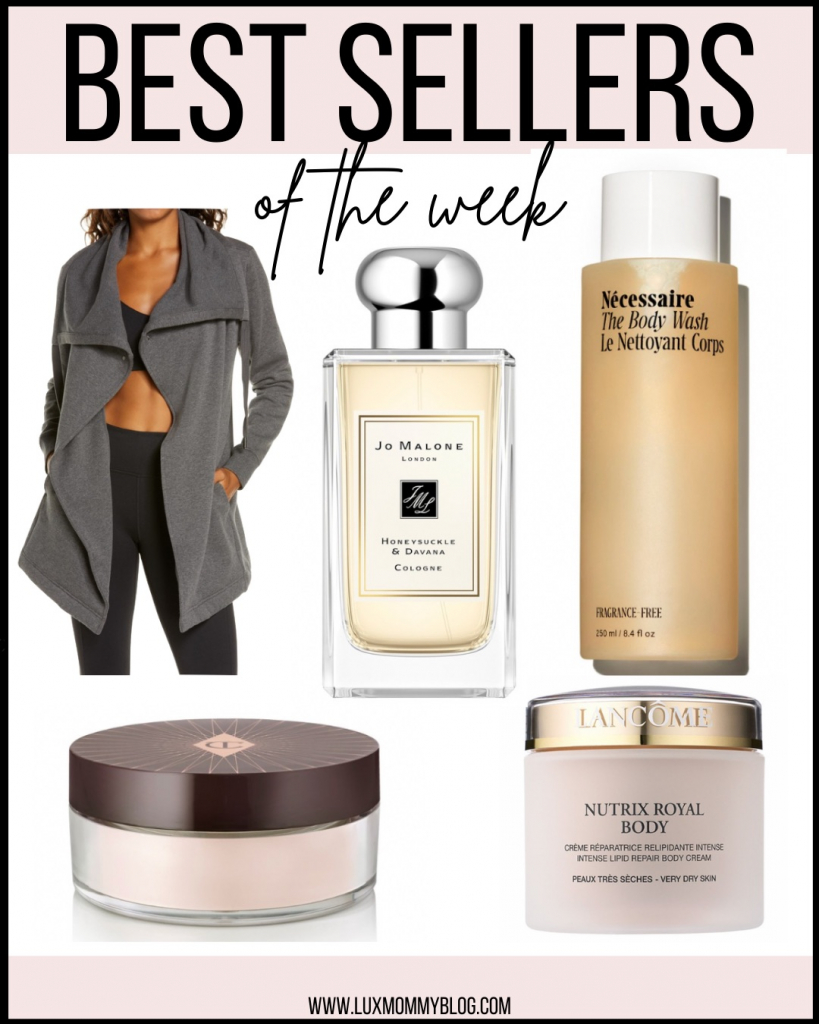 Best Sellers of the Week – October Week 2
BODY WASH – This is one of my favorite body washes. It's super gentle, smells amazing(the sandalwood is my fav) and doesn't strip my dry skin.
JO MALONE PERFUME – If you are looking for a feminine delicate everyday perfume, this is it. It smells AMAZING!! It's one of my all time favs!
LOOSE POWDER – I've struggled for years when it comes to powders and this is the best. It leaves the perfect airbrush finish and comes in a pressed version.
CASUAL JACKET – This casual jacket has been a best seller consistently since I ordered it. It's so comfortable and perfect for grab and go when the weather gets cooler. It runs a little loose but I still went tts and I love the fit.
BODY CREAM – This is my all time favorite body cream and I'm comparing it to La Mer. It's seriously so good for my skin and keeps it hydrated all day long.
SCROLL + CLICK TO SHOP BEST SELLERS