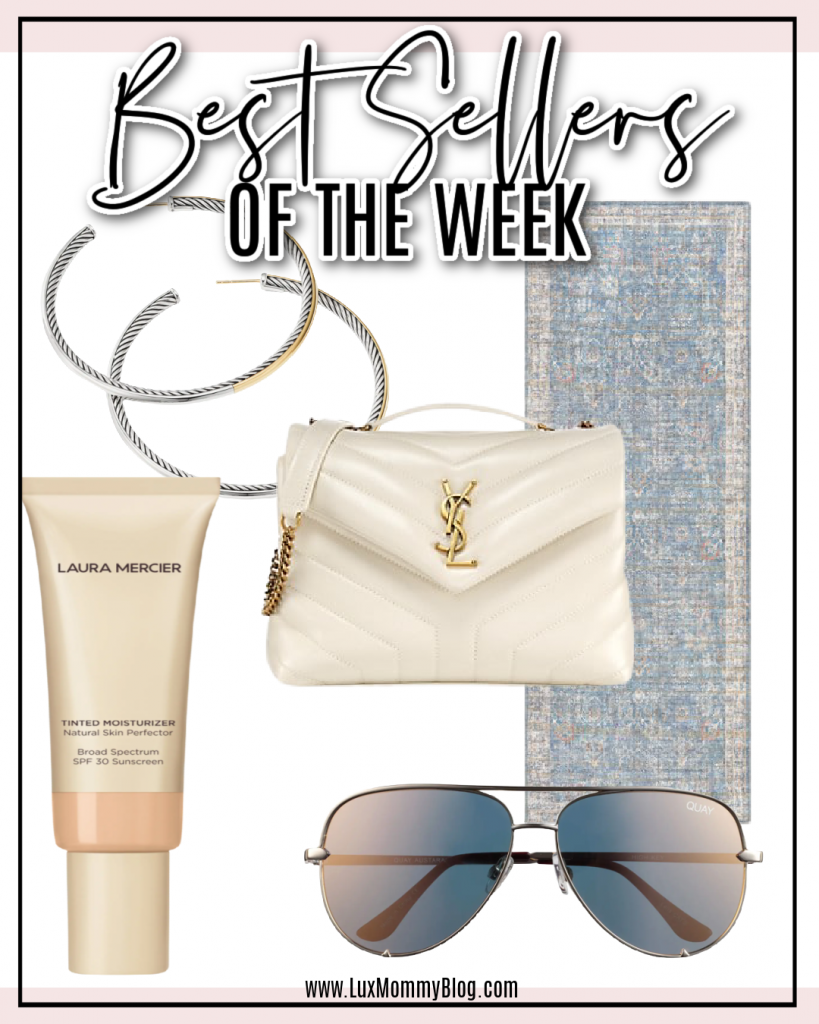 Best Sellers of the Week – October Week 4
QUAY SUNGLASSES – Still one of my all time favorite pairs of sunglasses. They literally go with everything and are oversized, which is basically a must for this girl!
DY HOOP EARRINGS – Speaking of all time favorites, these DY hoop earrings are the best! I wear them almost daily. They are two tone and are very comfortable to wear.
YSL LOULOU – This cutie got a ton of attention this past week! It's small but mighty and I love the versatility.
WASHABLE RUG – A washable rug is a must have win this house, seriously have them everywhere. No worry about spills or accidents from kiddos or pets. Just toss it in the wash!
TINTED MOISTURIZER – Confession…I don't wear makeup daily. I wish I did but I don't but I always like to make sure I have some sunscreen on and this tinted moisturizer adds a tint and protection. The perfect for go for those makeup free days!