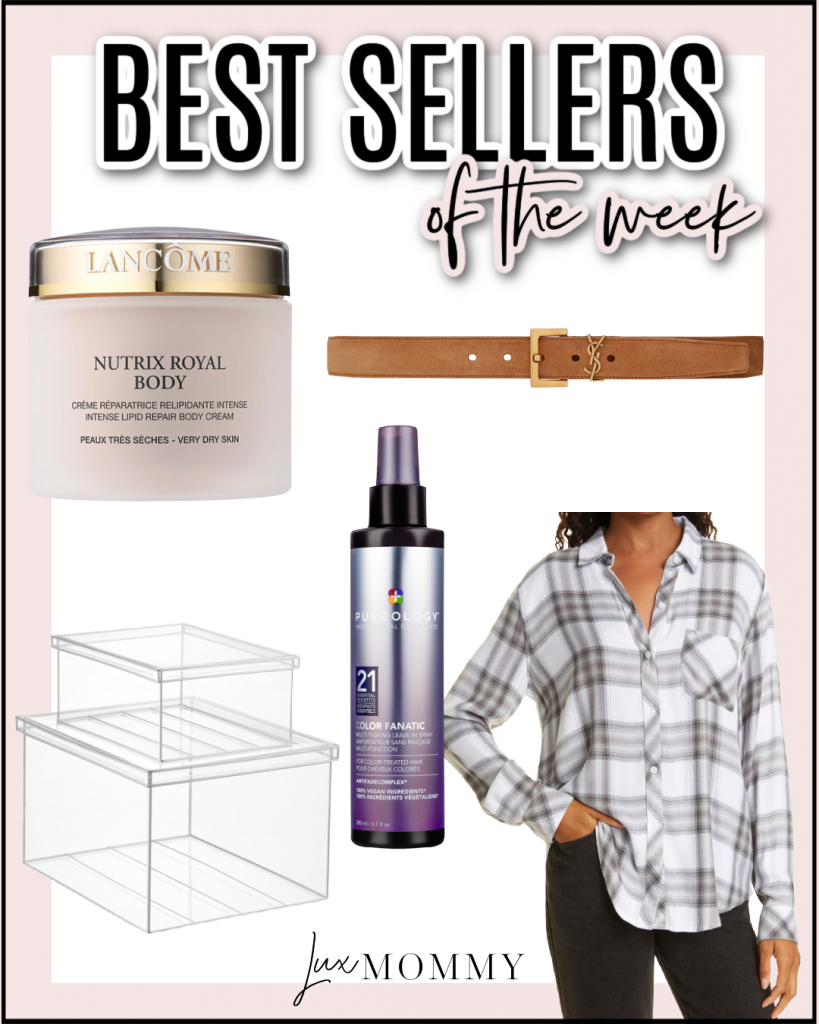 Best Sellers of the Week – October Week 5
BODY CREAM – I always love when this body cream pops up on a best sellers list because it's still one of my ALL TIME FAVORITES!! It's so rich but doesn't feel greasy. It's super hydrating. I just love it! I am stocked up at all times.
YSL BELT – I knew when I ordered this YSL belt it would be a hot topic. I know your taste!! It's literally the perfect fall lux accessory. It's also the perfect color to go with everything! It's selling out fast, so check it out here, here and here for your size.
CLEAR STORAGE BOXES – I have four of these in my closet for scarves and hats. They are the perfect storage option for season items or accessories. They come in 2 different sizes too! I just love all things organization, especially when it's cute.
HAIR TREATMENT SPRAY – This all in one hair treatment spray is a must have in my hair routine. I use it on towel dried hair BEFORE I blow dry. It's an all in one…de-tangler, heat protectant, etc. It's everything you need!
PLAID BUTTON DOWN – I am a little obsessed with these plaid tops. I have so many of them and I just ordered two more. I know, it's a problem. This one is so cute, check it out styled here.