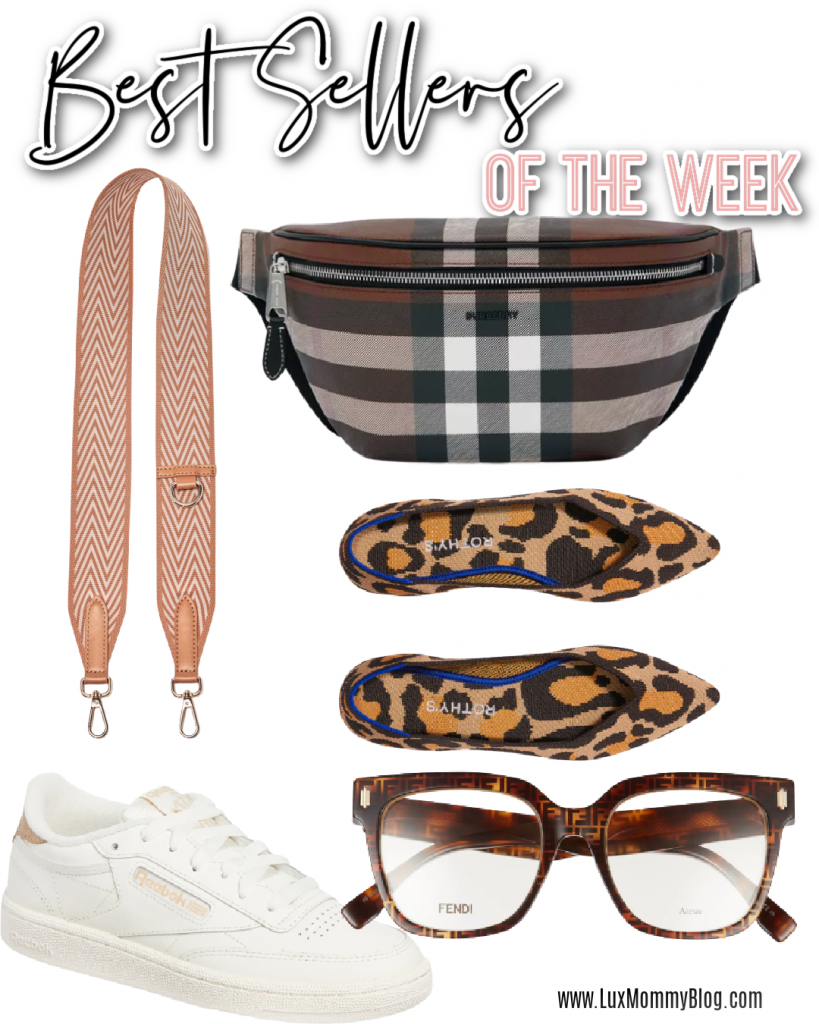 Best Sellers of the Week – September Week 2
Bag Strap – This bag strap is still going strong, it's a personal favorite. I love that it adds a different touch to the bags you already own!
Sneakers – New sneaker alert and I am OBSESSED!!! These seriously are the perfect mix of classic and modern. Go tts!!
Fendi Glasses – I love a good Fendi vibe and these are so cute! Add your own lens and you're golden!
Leopard Flats – Love a pop of leopard in the fall and these flats are so cute. They are super comfy too, go up half!
Burberry Bumbag – This bumbag is still a crowd favorite. I've been wearing it all week!! Well, I only left the house the last 3 days but it's been my go to! I love the size and how easy it is to carry!
SCROLL + CLICK TO SHOP BEST SELLERS