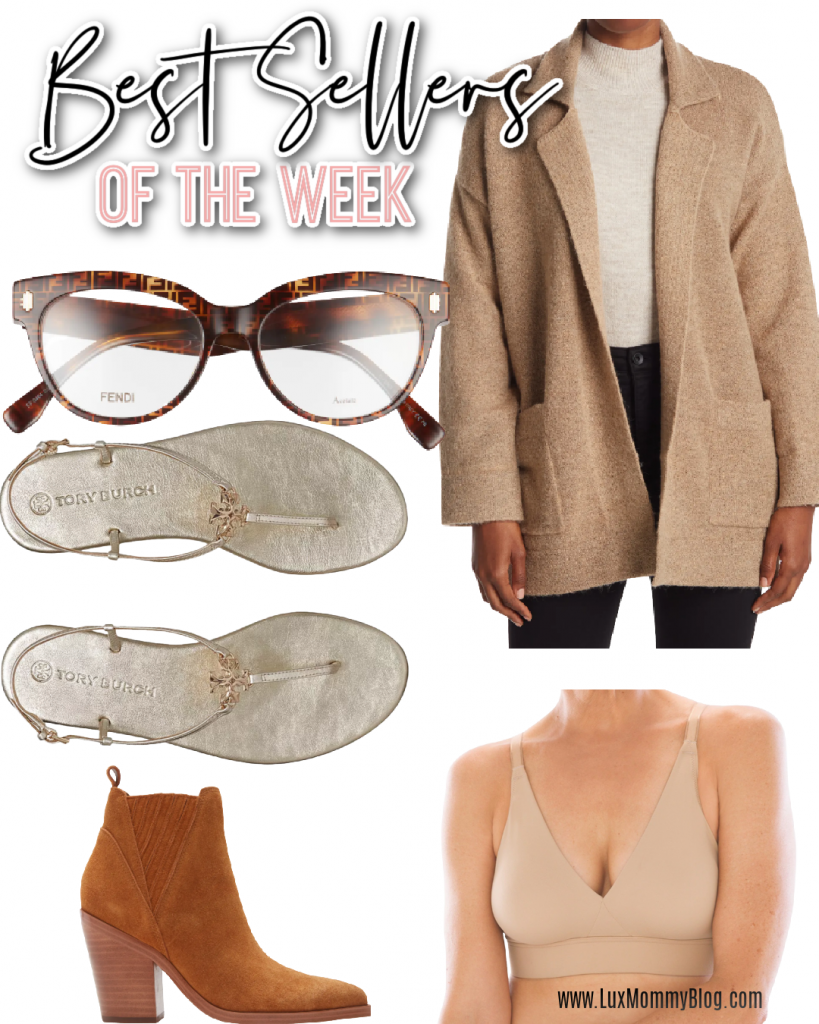 Best Sellers of the Week – September Week 4
TB Sandals – These sandals are such a great deal. I have them in tan and love them. Run tts for sure and honestly go with everything!
Bralette – This bralette has been a repeat bestseller, for good reason. It's my all time fav bralette. It's so comfortable and super supportive.
Bootie – Love a good bootie for fall and this classic style is on sale. I love this color but it does come in other options.
Fendi Glasses – Y'all love some Fendi, I don't blame you. These Fendi frames are still in stock and just are so cute!
Cardi Coat – The perfect versatile layer for the upcoming season. This one can be dressed up or down and comes in a few colors!
SCROLL + CLICK TO SHOP BEST SELLERS