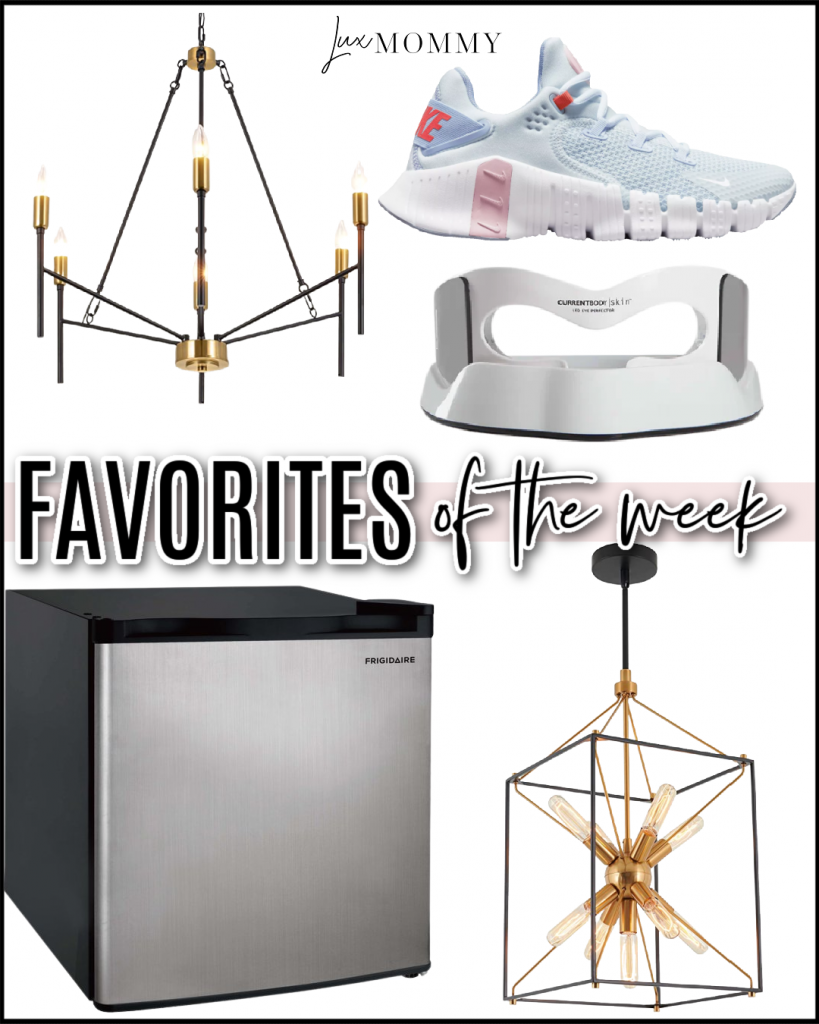 Favorites of the Week – April Week 1
Nike Sneakers – Looking for the perfect workout sneaker, these are one of my favorites! They've been packed during the remodel process and I was finally able to unpack them and I remembered how obsessed I am. I have 4 pairs in different color, just make sure to go up half!
LED Eye Mask – LED is a must have in skincare right now! It's one of the best technologies on the market and I just added this eye mask to my routine and I already love it. It's quick and easy with proven technology for real results!
Mini Fridge – I added this mini fridge to my bathroom and OMG it's life changing. Okay a little dramatic, but not really. I keep water, protein shakes and lots of skincare inside right at my finger tips without having to leave the bathroom. It's the perfect size with a mini freezer for an ice roller, ice globes and more!
6 Light Chandelier – Added this to our breakfast area and it looks so high end. I am so impressed with this piece. I definitely love mixing high and low when it comes to everything, my home is no exception!
Pendant Chandelier – I ordered two of these for our front island and again, they look SO EXPENSIVE!!! I am considering adding two more over our center island I love them that much!
SCROLL + CLICK TO SHOP FAVORITES