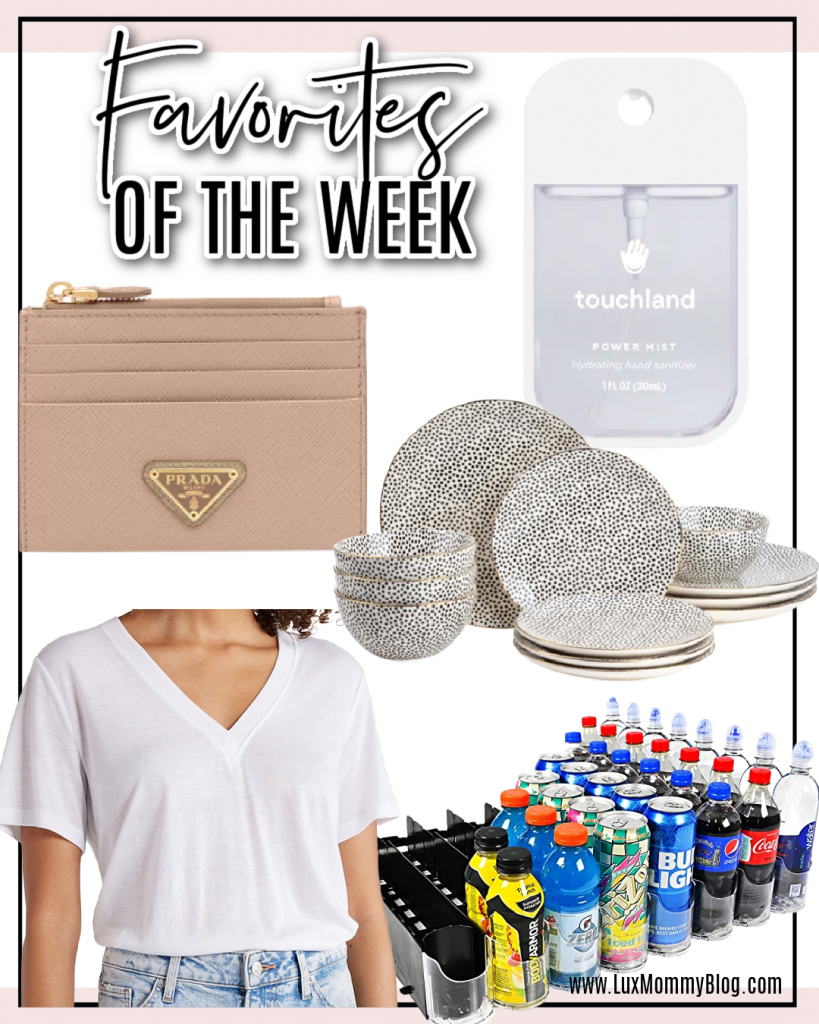 Favorites of the Week – April Week 3
Hand Sanitizer – I have always hated the way hand sanitizers dry out my hands, no more!! These hand sanitizers are a must have and slim enough to fit in any handbag or pocket. They are hydrating and smell so good!!
Dishes Set – I had to share these again because I am still loving them. They are such a great price and look so much more expensive than they are. They look high end and feel it too!
Prada Card Holder – This Prada card holder is a tiny bit different than mine but it's the same size, same pockets and same zipper pouch, it's just missing the flap over strap. It honestly isn't necessary so I had to share this one. If you are looking for a mini wallet option, this one is so good!
Basic Tee – You know I am always on the hunt for good basics and a basic tee is a must have. This one is my fav so far this season. I've stocked up on multiples already. The fit is amazing!
Drink Dispenser – I always forget how much these have been a life saver until one of you ask about them. Then I realize how much I love them. If you have a garage fridge for drinks, this drink dispenser is a MUST HAVE!! It's seriously amazing for keeping drinks organized plus it looks so cool!
SCROLL + CLICK TO SHOP FAVORITES