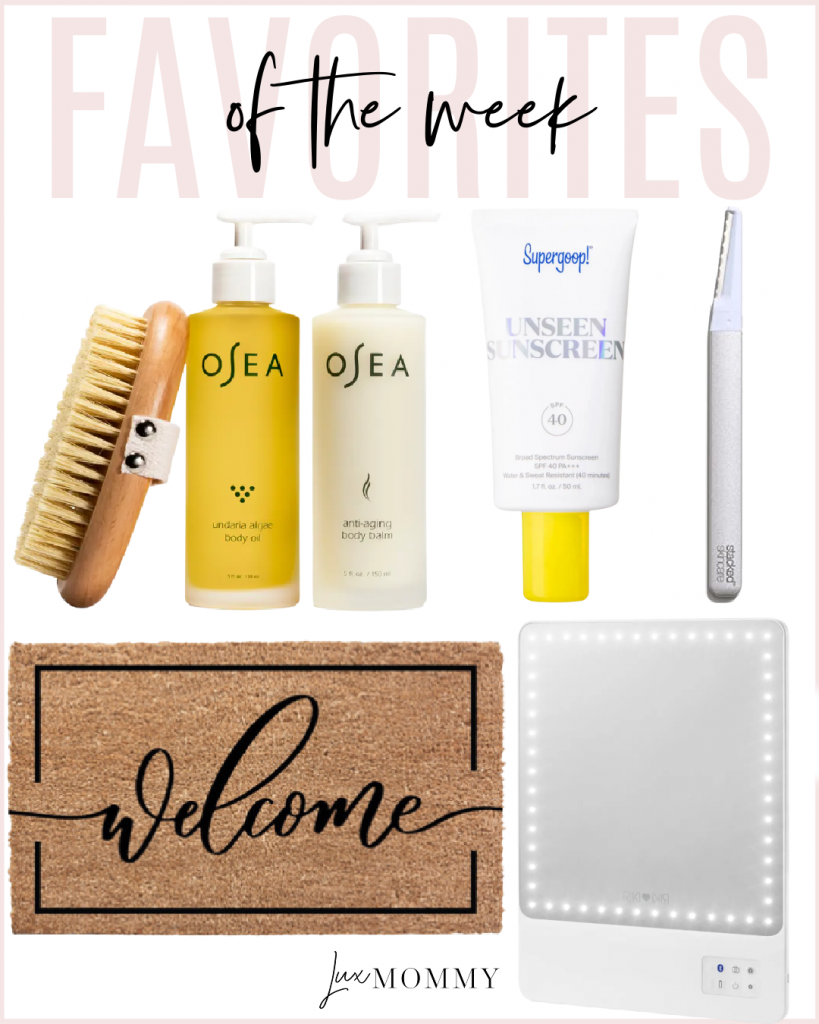 Favorites of the Week – April Week 4
Welcome Mat – I am so happy with this oversized front door mat. The quality is great and it makes a statement at the front door! Highly recommend going oversized if you have room!
Sunscreen – This sunscreen was packed and finally unpacked it and started using it again and it's so good. If you are looking to wear alone(or under makeup) this one doesn't leave you shiny or with a whitecast!
Derma-planing Tool – Finally found my derma-planing tool in a box and used it. Derma-planing is a must have in your beauty routine. It smooths the skin, exfoliates and your makeup goes on so much better!
Lighted Mirror – If you are looking for the perfect vanity mirror, this one is the best. It's wireless, the perfect size and easy to travel with!
Glow Body Trio – This set is my holy grail for soft and glowing skin(on my body), it's one of the best that I've found to create that glistening glow and it smells amazing! This set is a great buy!
SCROLL + CLICK TO SHOP FAVORITES