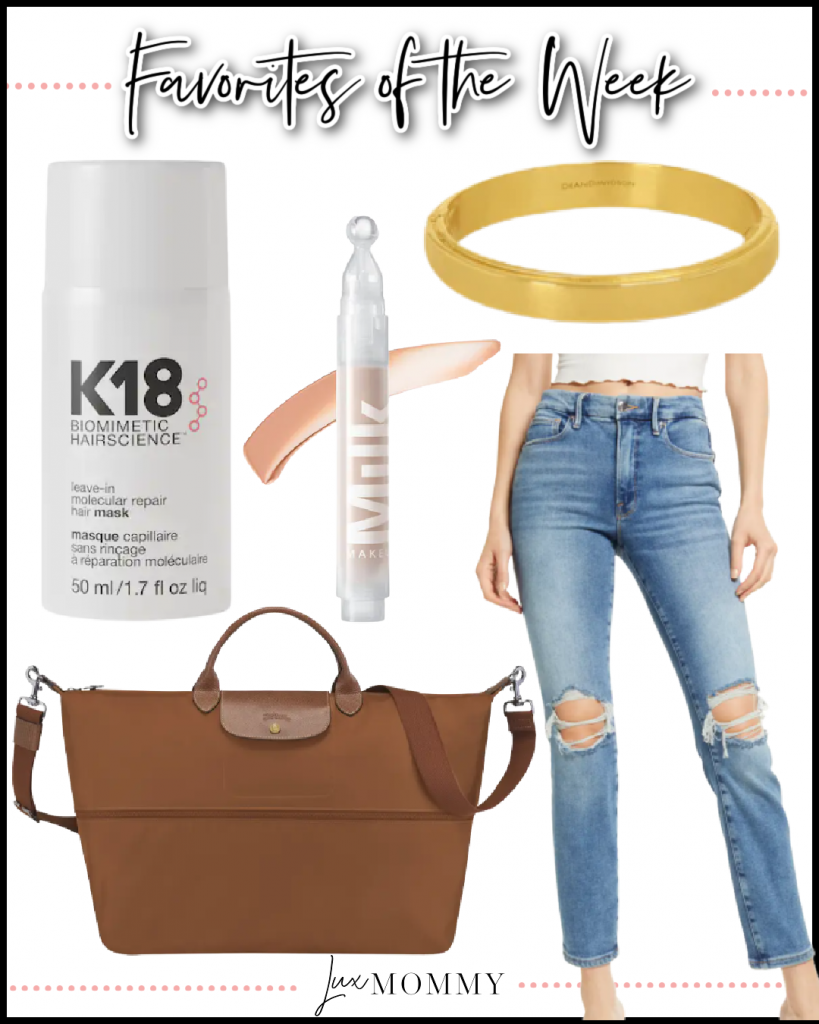 Favorites of the Week – April Week 5
Expandable Travel Bag – If you have any upcoming vacations this is the perfect travel bag. It's wipeable, holds a ton and is expandable. I love this color, it coordinates with my luggage so well, but it comes in several colors. It's just a great piece all around.
Gold Bangle – I am always looking for stack options and this gold bangle is so classy. It's simple but elegant at the same time. I love it alone or stacked with a watch or other bracelets.
Distressed Denim – I've had some many questions about these new jeans. They are a new pair and I love them. This is one of my favorite brands in general. They fit so well, are super comfortable and are very flattering!
Hair Mask – Another hair mask recommendation. This one is a little more of a splurge than what I've shared in the past but it's a great one. It had a ton of amazing ingredients and is a major best seller.
Concealer – I've been talking about my high end concealers for years but finally found a more affordable option that I think it really comparable. This one has great coverage without feeling cakey or thick. It looks just as good as my Cle De Peau one that I've used for years.
CLICK + SCROLL TO SHOP FAVORITES