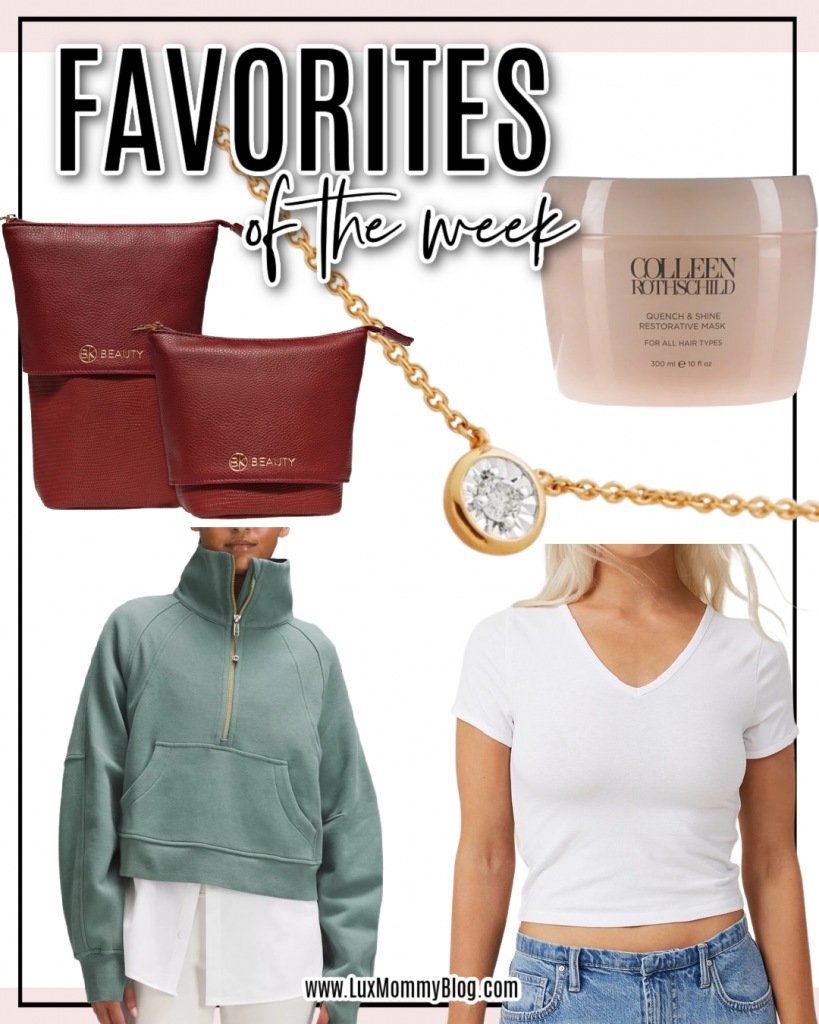 Favorites of the Week – August Week 3
Pullover – The obsession with this pullover is real! It's seriously so cute, cozy and chic and it has GOLD hardware!!!
Cropped Tee – I have found the perfect cropped top. It's the perfect length for high rise bottoms without showing any midriff, so it looks clean and polished when you wear it.
Diamond Necklace – The perfect everyday classic necklace. I am so in love with this piece. It's is now a staple that never comes off!
Makeup Bag – This travel makeup bag is genius! It holds your brushes but also turns into a holder for when you get to your destination. Use code AMANDA10 at checkout!
Hair Mask – This is am all time favorite, but it's on sale this week so I had to share it again. Use code BEST25 for 25% off! It's a must have in my hair routine!
SCROLL + CLICK TO SHOP FAVORITES