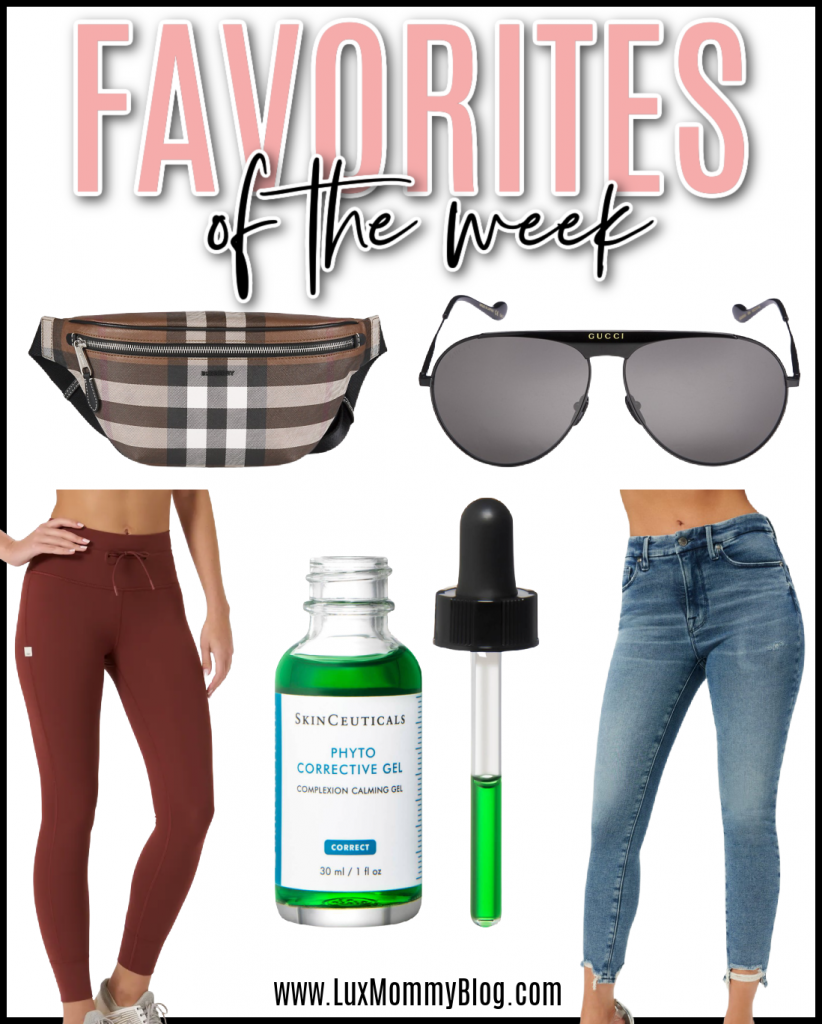 Favorites of the Week – January Week 1
BURBERRY BUMBAG – I am a big fan of bumbags or belt bags. Whatever you call them, they are amazing! I love them styled super casual. They are just really comfortable to wear and hold all the essentials. When I saw this Burberry bumbag I had to have it and I love it so much. It's the perfect size, super low maintenance and I love the pattern.
GUCCI SUNGLASSES – It's been years since I've purchased a pair of designer sunglasses but when I saw these I knew I had to have them. I love the aviator style and these were perfect. They are oversized and very comfortable to wear.
LEGGINGS – When it comes to leggings I've tried a ton of options but these are definitely one of my all time favs. They are so flattering and super comfortable. I love the tie waist detail. So, not only are they so cute for styling as loungewear but the cutest workout leggings too. They run tts, I ordered several in size small.
PHYTO SERUM – It's no secret that when it comes to skincare I mean business so when I add a new serum to my routine I have high expectations. I added this serum to my routine months ago and I love it. It's seriously exactly what my sometimes sensitive skin needs. If you often forget sunscreen or have sensitive skin, you need to try this serum. It's very calming to the skin.
PETITE JEANS – I am a serial repeater when it comes to denim because I have a hard time finding pairs worth buying. These are my current go to. The fit is AMAZING!! They run tts, I ordered a 2 and they are soooooo flattering! I feel so good in these and they are really comfortable too.