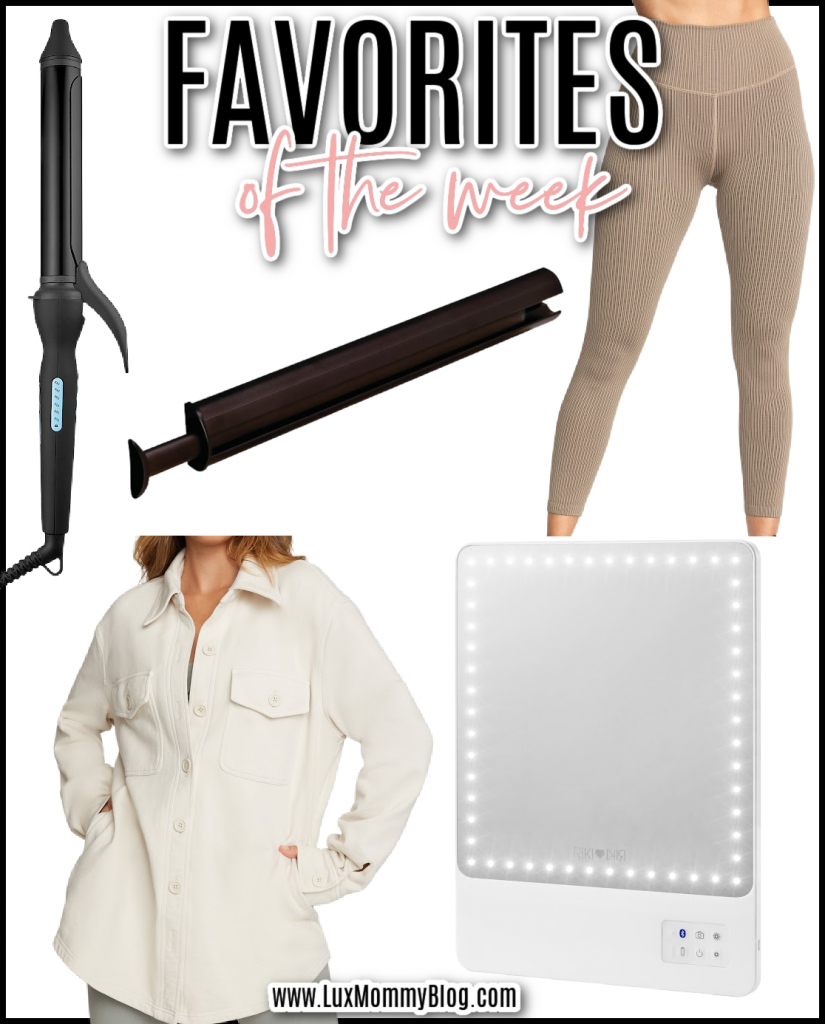 Favorites of the Week – January Week 3
LONG BARREL CURLING IRON– I get asked all the time what I use to curl my hair and this long barrel curling iron is still my go to. I have 3 that I really like but if I had to only pick one it would be this one. The extra length is a must have for me now with long hair, but it also is great if you are just learning to curl your hair no matter the length.
RIBBED LEGGINGS – I am so impressed with these ribbed leggings. They are technically workout leggings but I wore them working from home earlier this week because they are so comfortable. They have this extra detail on the inside of the waist band so they don't roll down. I want them in all 3 colors now!
CLOSET VALET ROD – Every time I share my closet I get asked about my valet rods and I finally found the exact ones at a great price so I had to share. These are great for storing extra hangers, displaying handbags or putting outfits together. They add a little boutique style to your closet!
LIGHTED VANITY MIRROR – I feel like I don't show enough love to my lighted vanity mirrors. I have two in this size and one larger and I love them. I use them every single day to do makeup and even skincare. If you need a good vanity mirror, this is my all time favorite.
OVERSIZED SHACKET – This oversized shacket has been on repeat all week long. It's been my go to light weight jacket when I need to run a quick errand but it is so cute styled too. Keep in mind it runs really big, I went down to the 0/00 size and it's still oversized but in a good way. I also love that this one doesn't feel bulky. You get the shacket trend without feeling overwhelmed by it.
SCROLL + CLICK TO SHOP FAVORITES