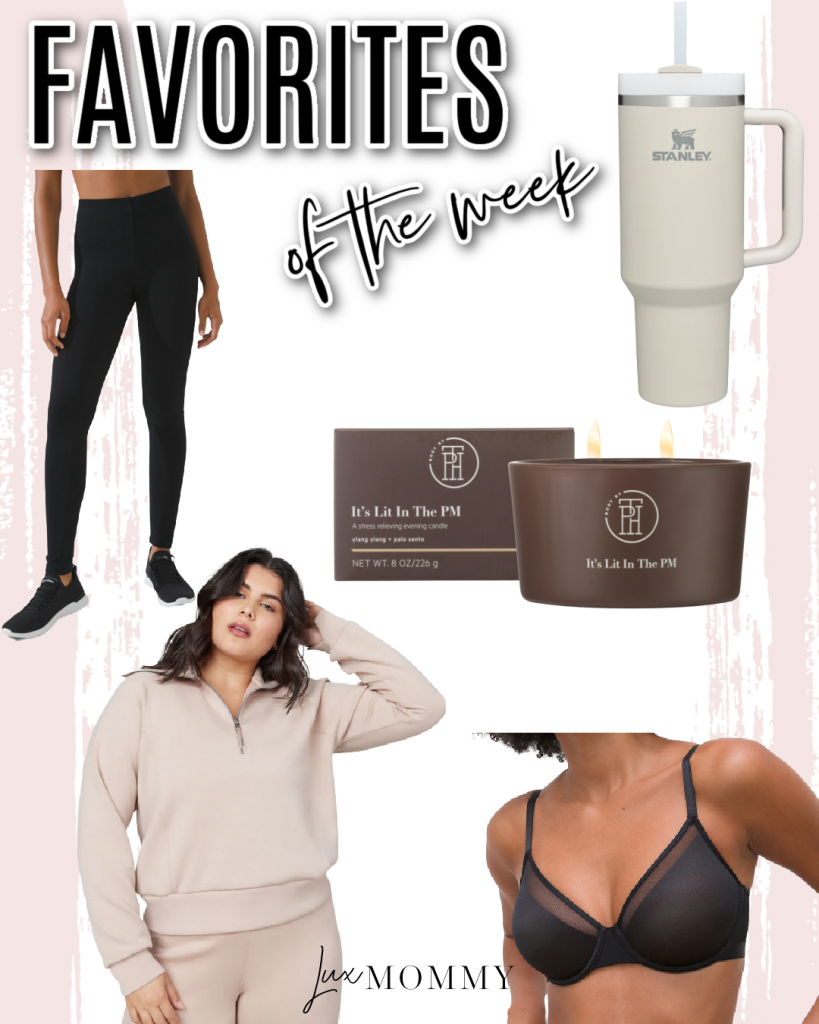 Favorites of the Week – January Week 4
Leggings – I've been living in these leggings. They are so soft and comfortable. Plus, they come in long and short lengths!
Unlined Bra – Bra Wardrobe refresh and this new one is so good! It feels like I am not wearing anything at all!!
Candle – I can be pretty picky when it comes to candles and I randomly grabbed this one at Walmart. It smells AMAZING!!! It's a new favorite for sure!
Pullover – It's BACK IN STOCK!! I have two of these and love them. The material is super soft and cozy but not bulky or heavy at all. It's a must have!
Stanley – It's official, I am HOOKED!! I originally gravitated towards my 30oz, but realized I drink more when I use the 40oz. So, it's officially my go-to!!
SCROLL + CLICK TO SHOP FAVORITES