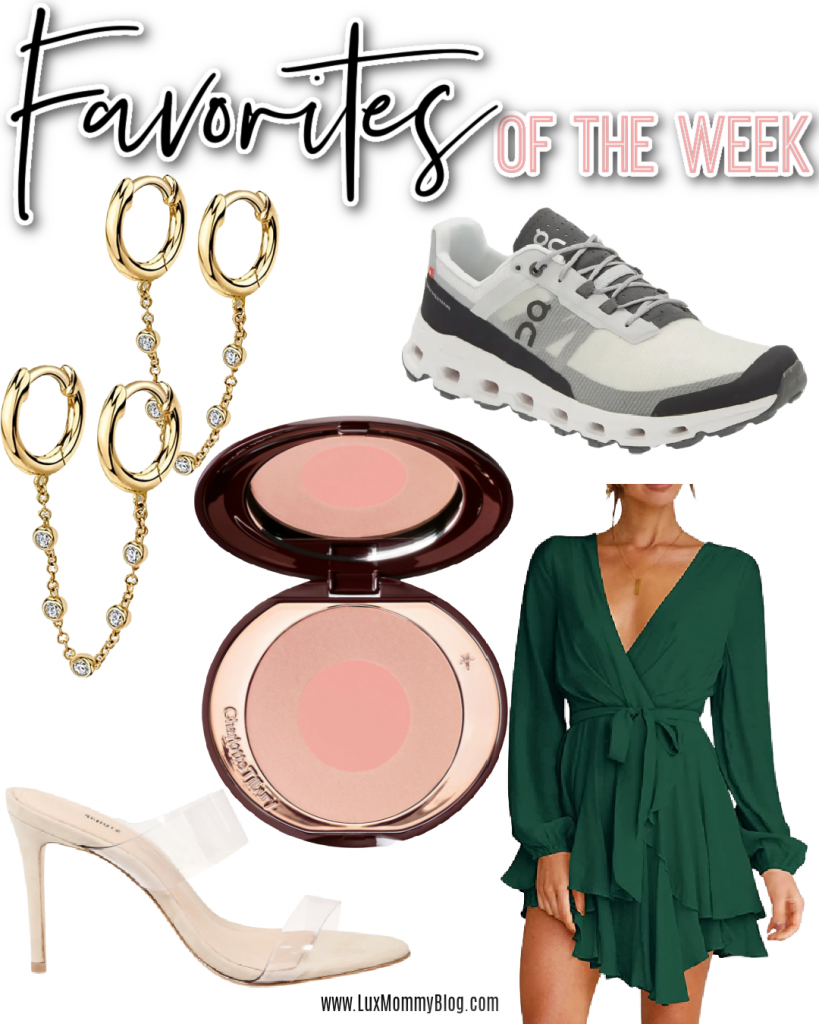 Favorites of the Week – July Week 4
DOUBLE HOOP EARRINGS – I've been loving my second earring hole so I've been on the hunt for fun earrings and these are so cute and super afforable. I love the detail and they can be worn several ways!
LONG SLEEVE WRAP DRESS – I have found the perfect date night dress and it's under $40!! I got it in two colors in size small and I am obsessed!!
MENS SNEAKERS – I don't typically include mens items in my favorites of the week but these mens sneakers were a big hit with the hubby and I love the look of them, so I had to share. They are super comfortable!
CLEAR HEELS – If you don't have a pair of clear heels, you are missing out. These also happen to be my favs. They are super comfortable too!
CT BLUSH – I get asked all the time what blush I am wearing and a lot of the time it's this one(shade first love). It's the perfect everyday pink and I love that it's buildable. The formula looks so natural too!
SCROLL + CLICK TO SHOP FAVORITES