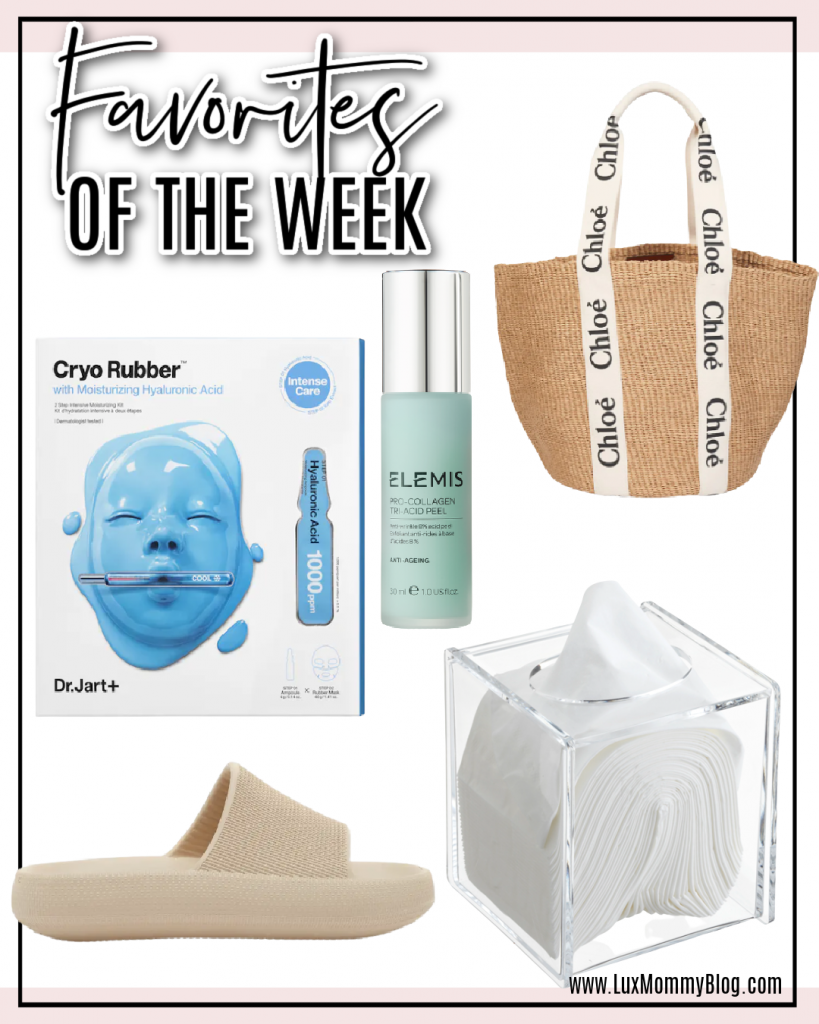 Favorites of the Week – June Week 2
Chloe Tote – I almost sent this one back, but I am so glad I didn't. It's huge and super comfortable to wear. It fits on the shoulder and my other newest straw tote doesn't so that alone was a reason to keep it. It's a hot seller, so grab one now if you want one for summer.
Clear Tissue Box – I just ordered more of these clear tissue boxes and I will say, they are one of the best buys I made for our home. I have one in every room of the house and they just blend in seamlessly. Most tissue boxes and covers stick out like a sore thumb and this one is so chic!
Peel Mask – I love me some regular masking and this one is a newer discovery for me. It's a best seller and I can see why. It's the perfect starter mask for a spa day. It makes my skin feel so fresh and clean!
Slide Sandal – I almost didn't order these slide sandals, but I had to see if they were as comfortable as they look. They are actually MORE comfortable than they look. I've been living in the around the house instead of my usual house slippers, they are that comfy!!
Cryo Rubber Mask – I bought 3 of these cryo rubber masks during a recent Sephora trip and OMG I love them. This one is my personal favorite, but you know how much I love my hydration. It's the perfect weekly mask and I like to leave it on a little extra, because it feels so good!
SCROLL + CLICK TO SHOP FAVORITES