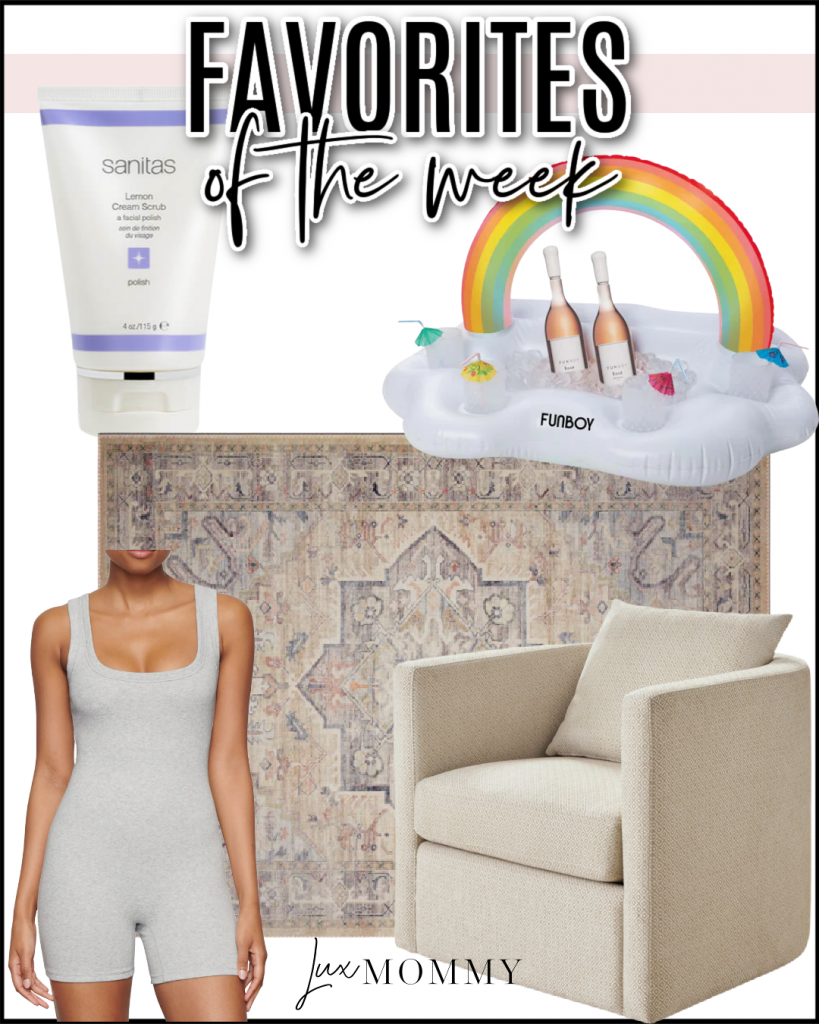 Favorites of the Week – May Week 1
Floating Drink Tray – Is this not the cutest pool accessory? I can't wait to use this when we are hanging out in the pool for drinks and snacks! It would be a great hostess gift too and it's ONLY $29!
Area Rug – This beauty got unpacked this week and I forgot how much I loved it! It's the perfect rug if you have cats, it's snag-proof! Oh and it's on MAJOR SALE, right now!!
Face Scrub – Still a go to for me when I need a physical scrub, it's gentle but super effective! My skin is so soft when I use this!
Swivel Chair – Everyone needs a swivel chair, they are seriously so fun and practical! I added this to our living room corner and it's exactly what this space needed! This one is a great size, super comfortable and can be customized!
Stretch Cotton Romper – This adorable romper was a huge hit this week, for good reasons. It's super comfortable and very flattering too! I will be ordering more colors! Runs tts, I wear a small!
SCROLL + CLICK TO SHOP FAVORITES