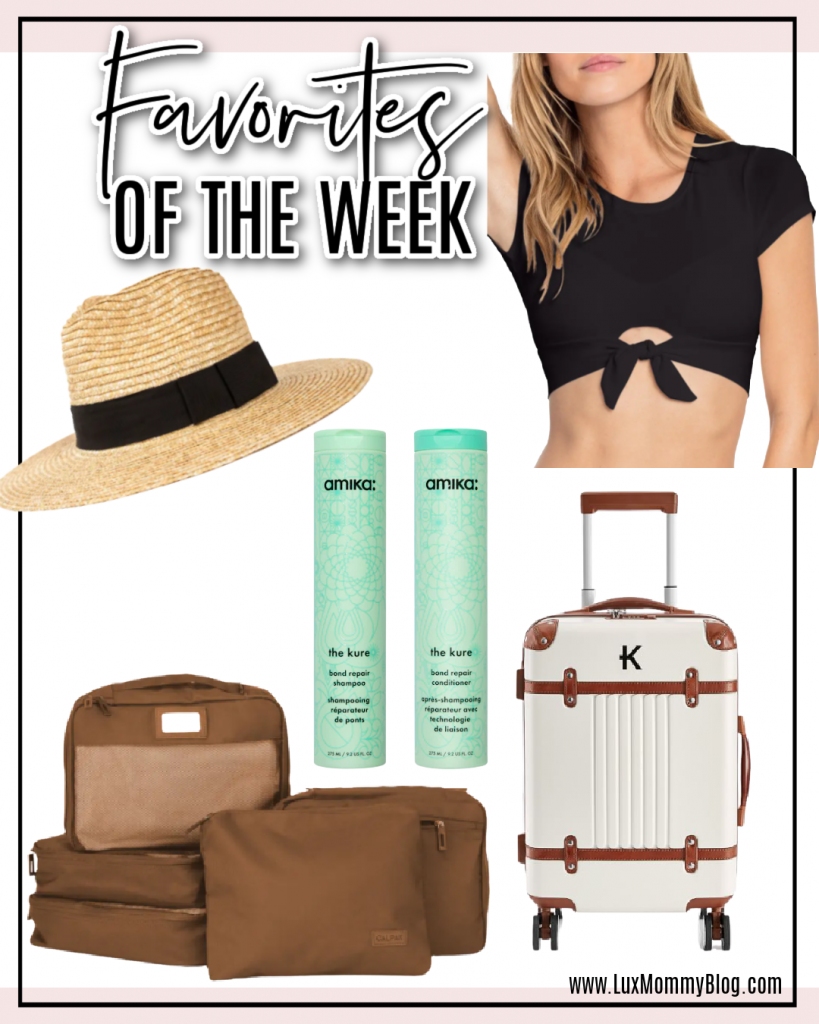 Favorites of the Week – May Week 1
Straw Hat – If you get one new accessory for Summer make it be a good straw hat and this is the best one I've found so far. It fits great, is super comfortable and is the perfect size. You will want to wear it with everything!
Carry On Luggage – I've been raving about this carry on luggage for years now. It's still a favorite of mine and my collection has continued to grow. I now have the matching vanity case and the larger checked size too. They come in a ton of colors if white scares you for travel!
Packing Cubes – Speaking of packing, these packing cubes were a HUGE help in my recent trip. I was able to take so much more than I expected without checking a bag because of these packing cubes. I love the color too!
Amika Shampoo and Conditioner – I started using this(new to me) shampoo and conditioner and I love it. I've purchased this brand before and this is the shampoo and conditioner my hair stylist uses on me when I see her so I had to try it at home myself. It's a great formula and smells amazing!
Tie Front Bikini Top – When looking for swimsuit options for Cancun I wanted something that could double as a top and a bikini top so I ordered this one. I wore it snorkeling and it was perfect. I tie it different than you see on the model for a different look and I felt great in it. It does give a farmers tan but I still love it and would totally wear it again!
SCROLL + CLICK TO SHOP FAVORITES