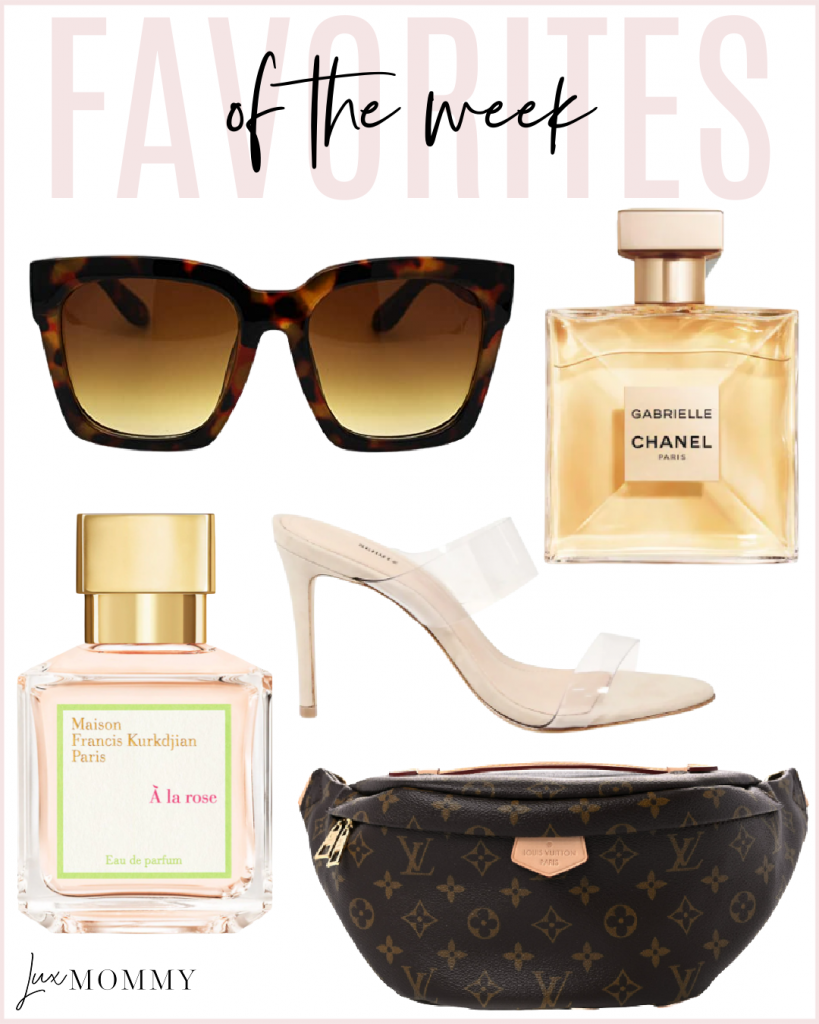 Favorites of the Week – May Week 2
Louis Vuitton Bumbag – This bag has been a favorite since I purchased it and I know it's now officially discontinued but I really have been reaching for it daily this past week so I had to include it in this week's favorites. I am linked several available on the pre-loved market in the widget below. They are available, unfortunately you will just have to pay a premium.
Chanel Perfume – I love that I have found another Chanel perfume to add to my collection. This one is so beautiful and different than anything I currently own. It's a floral with touches of orange and ylang ylang. I just love it!
Clear Strap Heels – I often get asked for shoe suggestions for special occasions. These are it! They literally go with everything and are very comfortable too. They make your legs look so good!!
Oversized Sunnies – I don't think I told you but I almost bought a pair of Louis Vuitton sunglasses this past week. I ended up getting a hat instead. I just realized I reach for these more than anything else I own. So, if I had to pick one pair of sunnies right now, it would be these!
MFK Perfume – Yes, another MFK perfume that I had to share. It's so good!! It's rose!! Which is my absolute favorite scent EVER!! This one is so beautiful and balanced. It's floral but not elderly. I've bene switching been this one and the Chanel one all week long.
CLICK + SCROLL TO SHOP FAVORITES