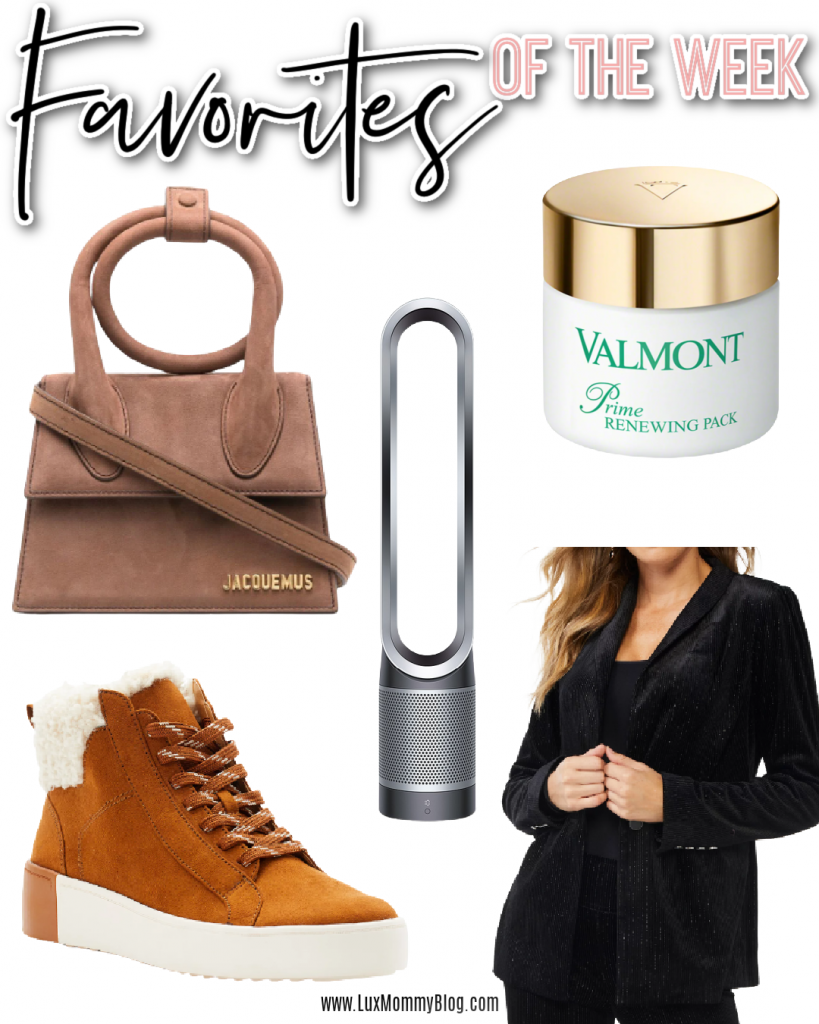 Favorites of the Week – November Week 2
Dyson Fan – Finally ordered a two in one Fan and air purifier and I am already obsessed! It's huge and so quiet.
Blazer – I love a good blazer and this one is perfect for the season and under $50!!
Shearling Sneakers – The perfect fall sneakers and they are under $30!! I went tts and they are so comfy!!
Mask – I almost didn't include this because it's so pricey(apologies in advance) but I am really enjoying this. I went and got a facial and was recommended this and I've used it daily since. My only complaint is the scent is strong but the product it self is amazing. I already see a difference.
Handbag – This little cutie joined my collection recently and I had to include it. It's more of a date night bag but I love it. Oh and the suede is perfect for fall and winter!
SCROLL + CLICK TO SHOP FAVORITES