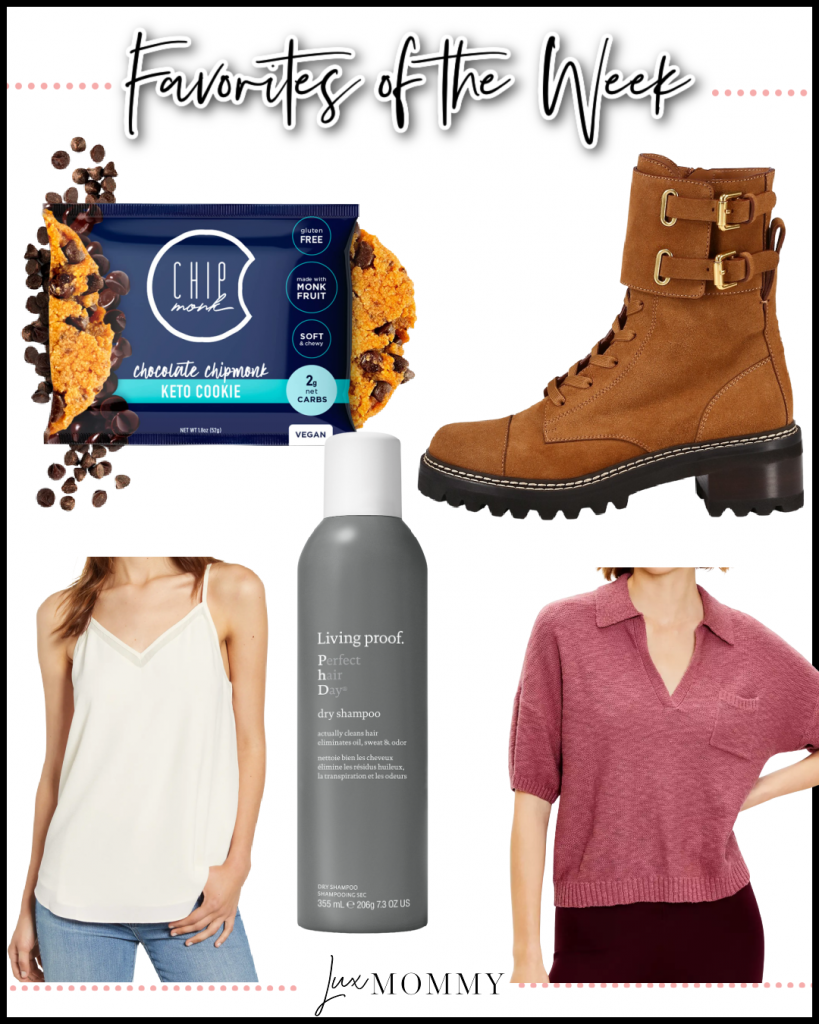 Favorites of the Week – November Week 2
DRY SHAMPOO – This has been a go to dry shampoo for me for a while now. It's the perfect medium weight dry shampoo. It doesn't make my hair feel thick and dirty.
SHORT SLEEVE SWEATER – Who doesn't love a little sweater action and this short sleeve version if perfect if you aren't having a colder fall season. Here in Texas it's perfect. I ended up ordering two, I love it so much!
COMBAT BOOTS – I can be picky when it comes to flat boots because of my body type BUT these were a must have. AND, they look AMAZING on. They are so comfortable and cute. Check them out styled here.
CAMI – Cami's are a closet staple around here, but in the fall they are a must have under cardigans. This one is perfect. It's simple but looks great layered.
KETO COOKIE – No, I am not on a keto diet but I love finding healthier alternatives to indulge my sweet tooth. These keto cookies are pricey I will admit, but I love them! They are the perfect snack to curb that sweet tooth and they are healthier than the alternative!