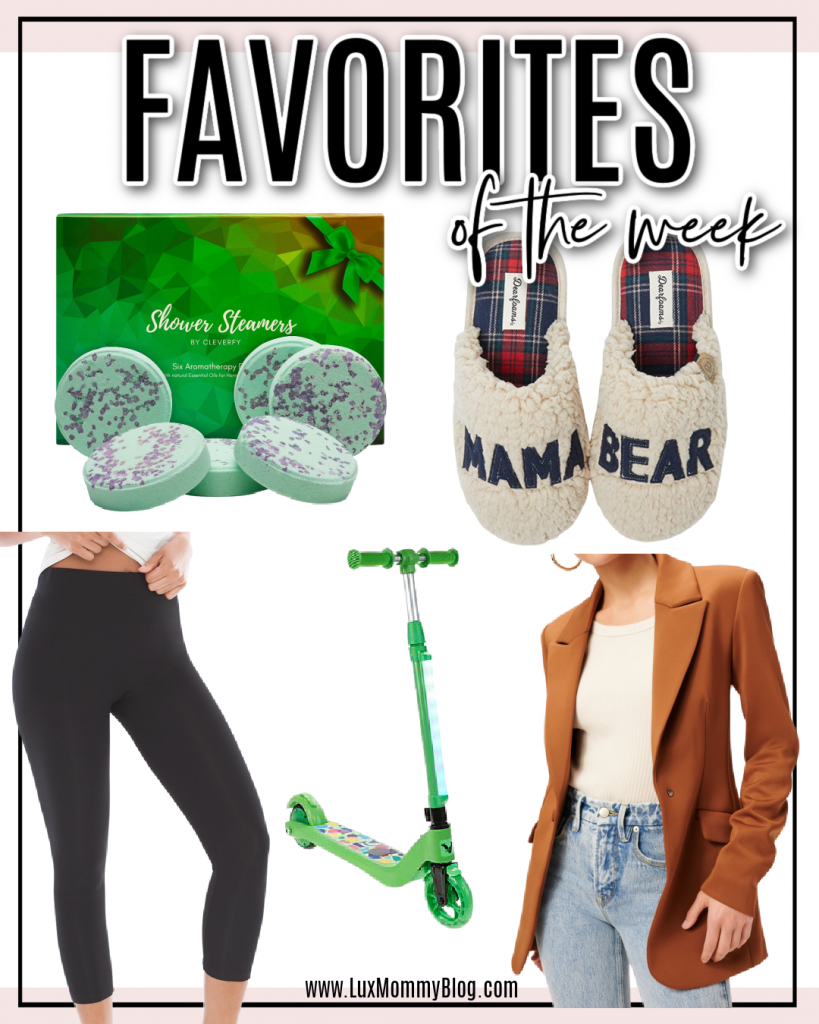 Favorites of the Week – November Week 4
SHOWER STEAMERS – I am loving these shower steamers so much. They would make such a great gift idea too. They are so good for starting your day especially is you have allergies!!
MAMA BEAR SLIPPERS – Slipper obsessed here and these mama bear slippers were a must have! I seriously have a little collection of slippers and these are so comfy. Perfect gift idea for mom!!
CROP LEGGINGS – I have been living in these crop leggings. They are so soft, like buttery soft and comfortable. I have been styling them to wear running errands and just lounging at home.
ELECTRIC SCOOTER – Christmas came a little early with this electric scooter. We have been g=having so much fun with it. The boys are loving it. It comes in 4 colors so perfect for the kiddo in your life!
FITTED BLAZER – Obsessed would be an understatement when it comes to this blazer. The material is seriously amazing and I love the classic fit. Check it out styled here, I am wearing a size 1.