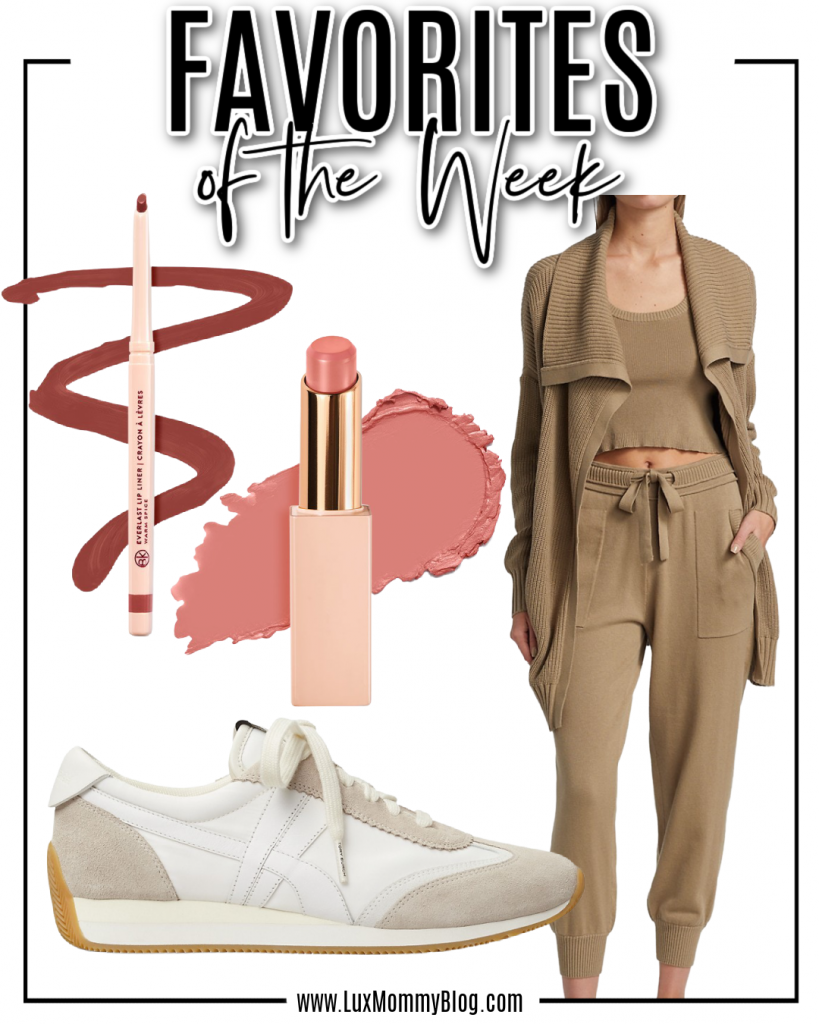 Favorites of the Week – October Week 5
LIP LINER(warm spice) – If you've been around for a while you know I don't change up my lip combo often. I don't know why but my lips don't do well with products. BUT I have found a new combo that I am OBSESSED WITH!! This lipliner is so beautiful and I love the formula! Use code AMANDA10 to save 10% off.
LIPSTICK(kindness) – This is the lipstick! It's a great pink nude and pairs perfectly with the liner mentioned above. You can use the same code AMANDA10 on this too!
SNEAKERS(go up half) – I know ANOTHER pair of sneakers….I can't help it. Aren't these so cute though? I seriously love them. They are really comfortable and lightweight, which is always a plus when it comes to shoes.
CARDIGAN(runs big, went with xs) – I love a good loungewear set and when I saw this cardigan it was calling my name. It's oversized, so I went down to an xs and it fits perfectly.
JOGGERS(runs big, went with xs) – Had to order the matching joggers too. These are so lux!! I love the details in them. They are a perfect example of elevated loungewear!