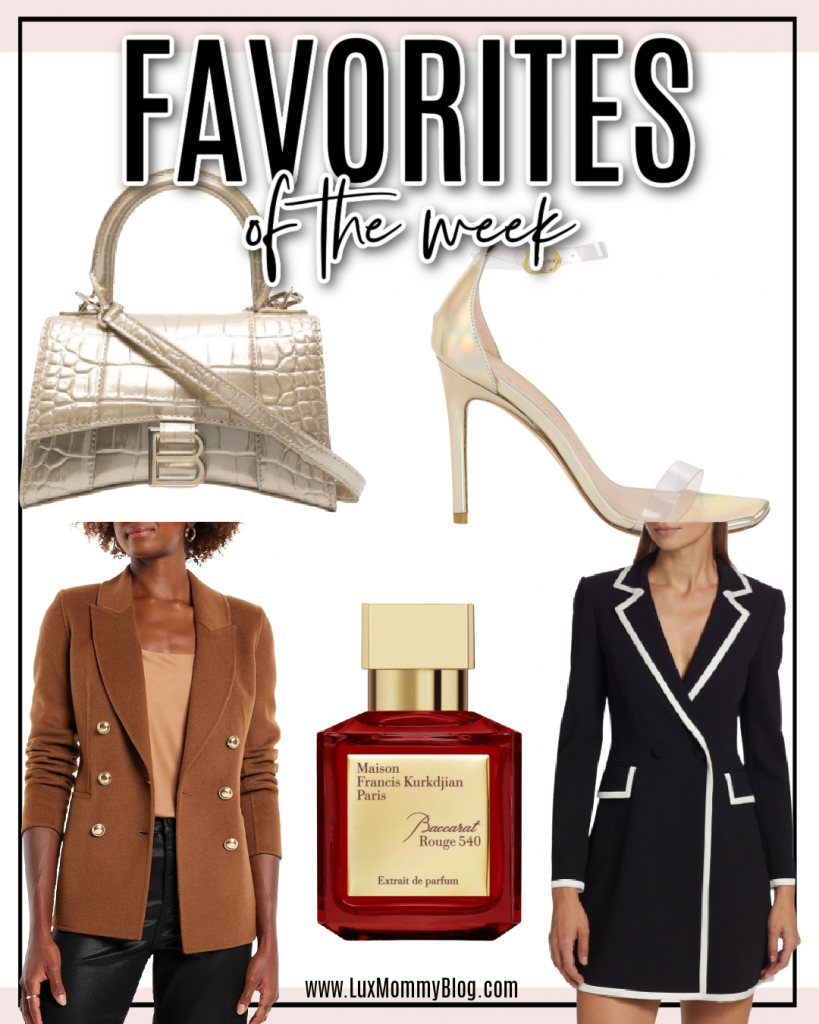 Favorites of the Week – September Week 5
Balenciaga Bag – I found my new favorite evening bag! I took 4 bags on my trip to Dallas and wore my Chanel filigree during the day and this bag for all the night events. It's so cute and stylish!! Use code FFLUXM to save 10% for all new customers.
Blazer – There is no such thing as too many blazers, I seriously love them and this one is my new fall obsession. The fit, color and fabric is perfection!
Perfume – This was the only perfume I took to Dallas and I received so many compliments and it's on SALE!!!
Heels – New shoe alert and they are so cute. I love the holographic leather. These will go with so much and surprisingly comfortable for the height!
Dress – The little black dress with a twist. I love a blazer dress and this one is so chic and elegant.
SCROLL + CLICK TO SHOP FAVORITES