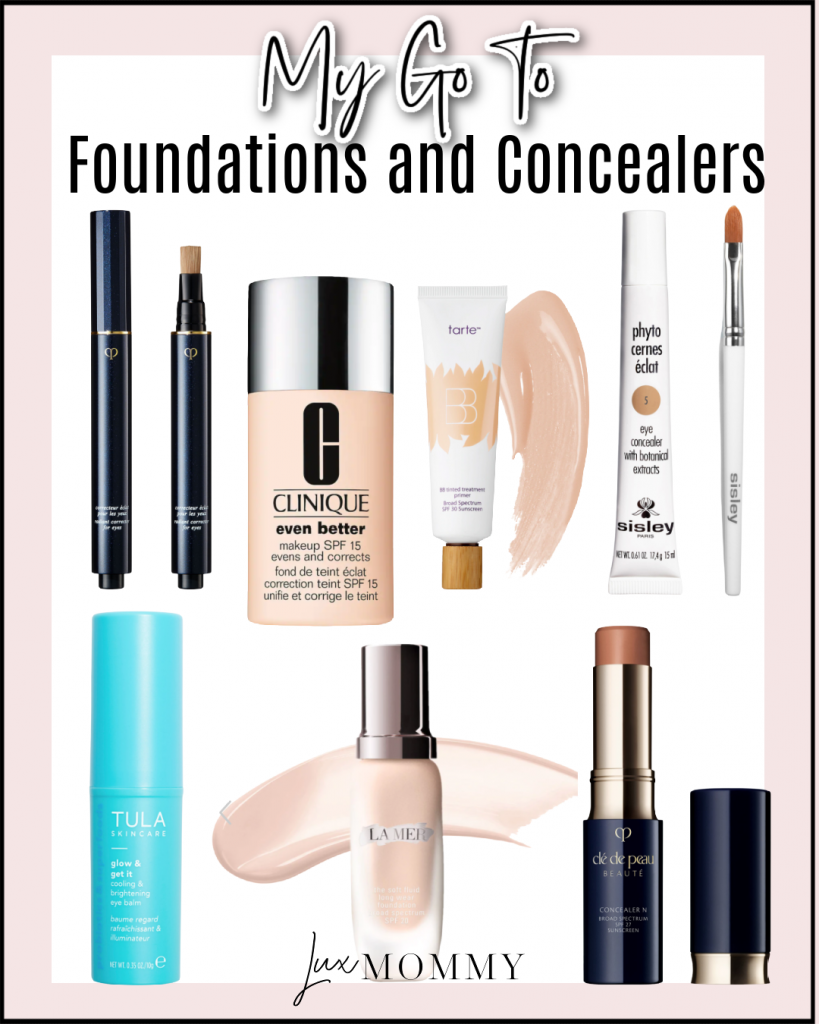 My Go To Foundations And Concealers
When it comes to concealers and foundations I tend to gravitate to what is already working so these have all been long time favorites. I thought I'd go over my favorites!
La Mer Foundation – I've been using this one for years. I am on my 3rd or 4th bottle. If you are looking for something lightweight with a medium natural coverage, this one is perfect. I love how my skin looks with this one.
Clinique Foundation – This is another long time favorite. You can't beat the price. It's very similar to the La Mer with just a little more coverage.
Tarte BB Cream – The texture of this bb cream is foamy but I love the coverage it gives. A little goes a long way.
Cle De Peau Under Eye Concealer – If you are looking for concealing and brightening in one, this is the concealer for you. It's buildable and gives the most beautiful finish.
Sisley Concealer – If you need a little more coverage under the eyes this is the power horse. The finish is amazing with how much coverage it gives. It also comes with a little brush.
Cle De Peau Stick Concealer – This is my favorite for covering blemishes. It dries perfectly. I even use it alone on days I don't want to wear foundation.
Tula Eye Brightener – Every time I use this product I get asked about it so I had to include it here. It adds an instant brightening to the under eye area. Can wear alone or under concealer.
SCROLL + CLICK TO SHOP FOUNDATIONS AND CONCEALERS