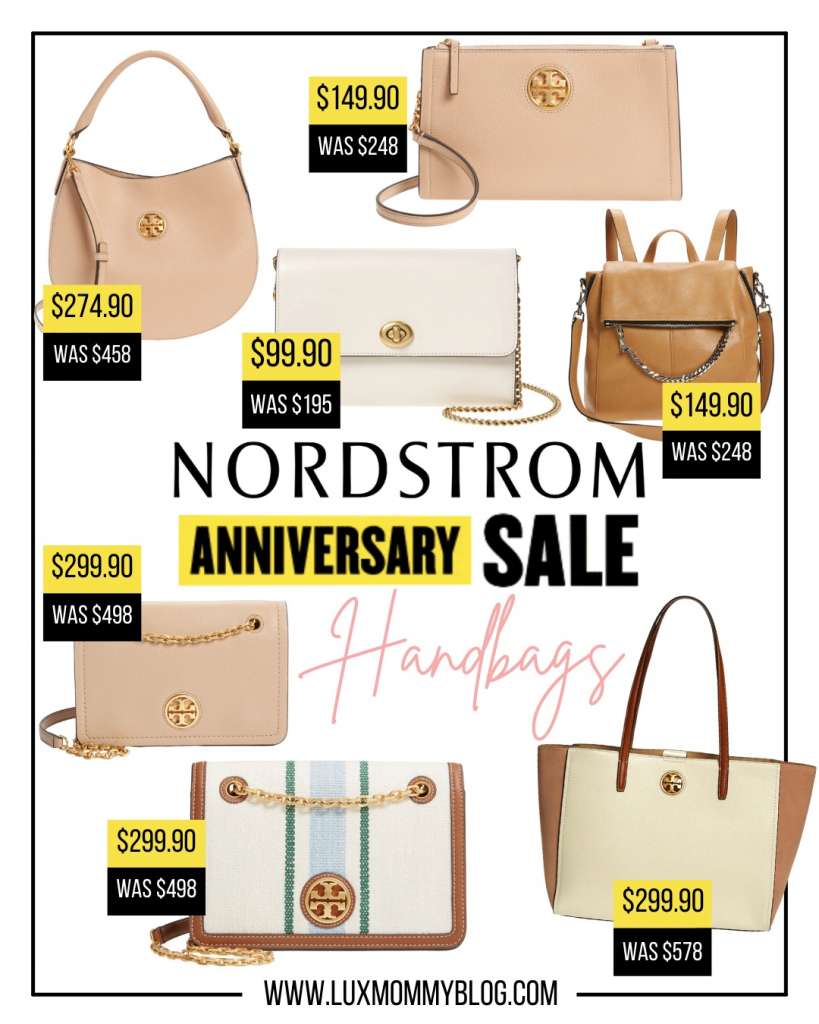 Nordstrom Anniversary Sale Handbags
Another perfect category to splurge a little is the Nordstrom anniversary sale handbags! I love that they added some nude options this year. You know how much I love my nude shades.
This Tory Burch crossbody is my top pick this year. It's the perfect shade and super versatile. It comes in a couple of colors too. It's also the perfect time to think Christmas. These handbags are great options for someone special. If you love a hobo bag, this one is cute too. I love this simple crossbody from Coach too.
SCROLL + CLICK TO SHOP NSALE HANDBAGS