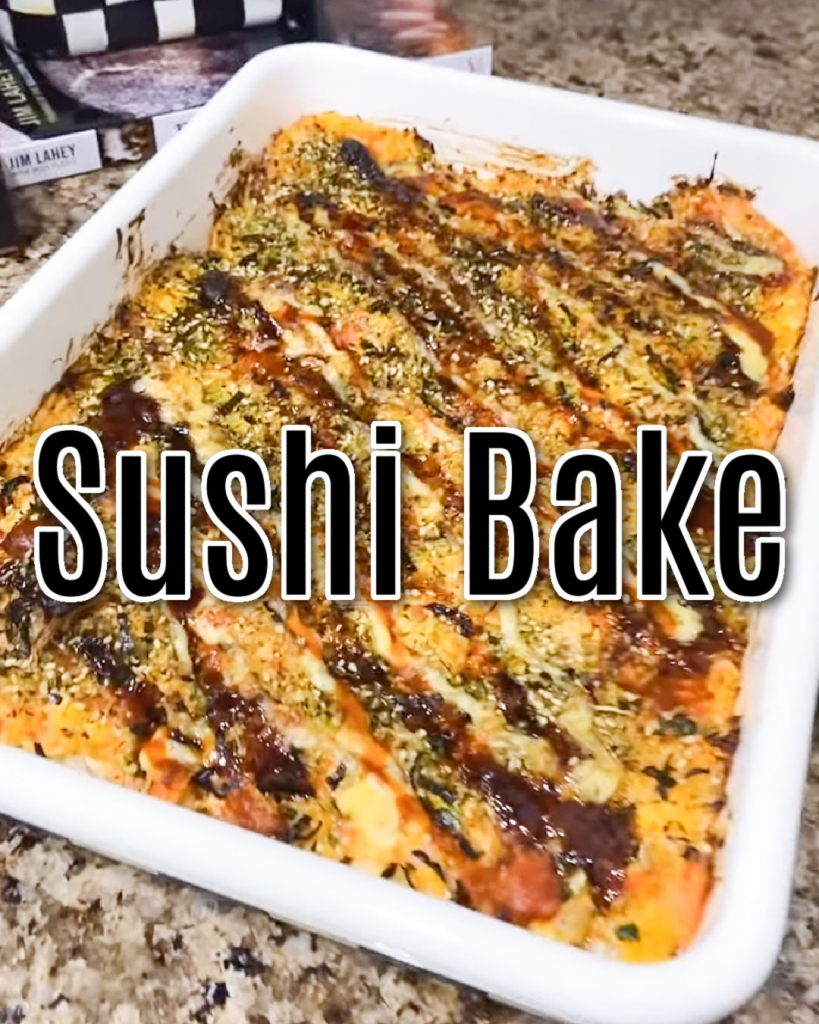 Sushi Bake
We are in love with this sushi bake recipe. It's super easy and delicious. The kewpie mayo, uniagi sauce, furikake and seaweed paper was purchased from H Mart, it's a local asian super market. If you decide to make this let me know how you like it. I love playing around with recipes. I am going to try this with salmon and maybe even shrimp too. It would be great with jalapeno in the crab mix too. Have fun with it, but even just like this, it's delicious.
Ingredients: 2 packages of crab stick, mayo(kewpie if possible), cream cheese(1 pkg), furikake/rice seasoning, sriracha, green onion, eel/unagi sauce, seaweed paper, rice.
 – Using a baking pan put a layer of rice down. Use any rice you want. I like jasmine. Make it as thick or thin as you want, depends on how much rice you want.
 – Season with furikake, I used the wasabi flavored one from H Mart but you don't have to use that one. We just like spicy.
 – Add layer of crab mixture. Crab mixture is crab sticks cut and shredded, block of cream cheese, mayo(I used between 1/4-1/2 cup) but just get the ratio you like. Then add as much sriracha as you want. We like it spicy.
 – Another layer of furikake.
 – Drizzle with mayo, eel/unagi sauce and sriracha.
 – Bake 10 minutes on 450º then 5 minutes on low broil.
 – Remove from oven and top with fresh green onion
 – Serve with seaweed paper to make mini bite size sushi tacos.