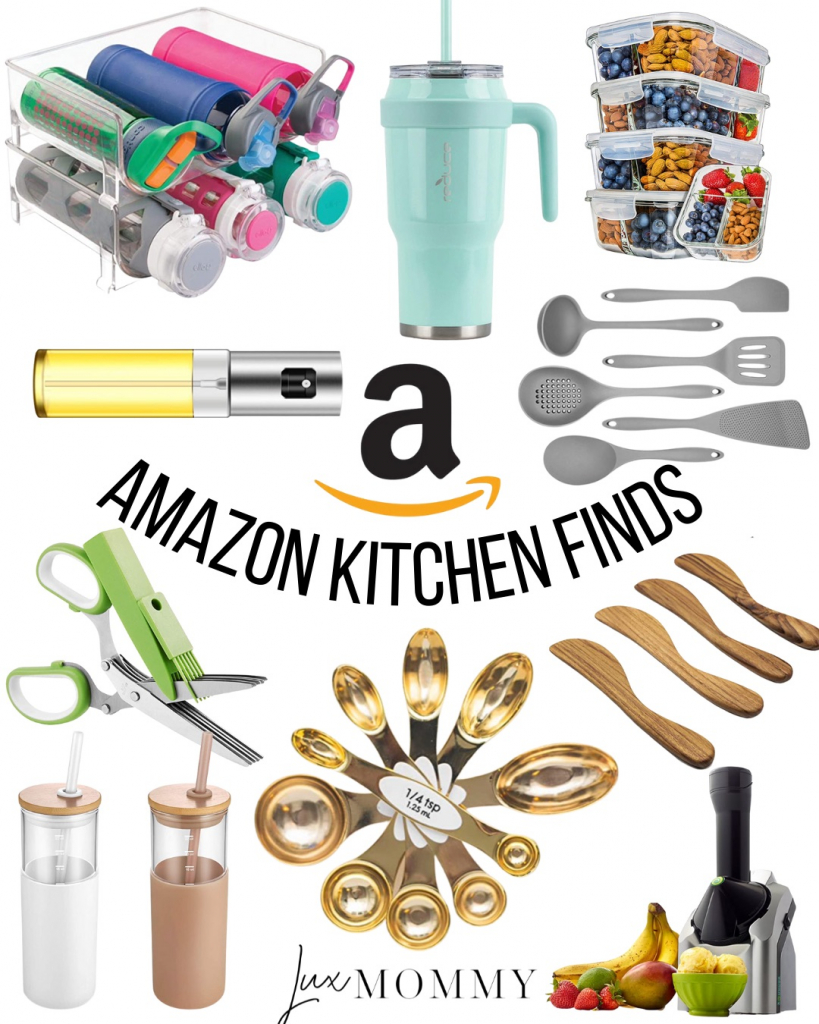 Amazon Kitchen Finds
I had to put together a re-cap of all my favorite Amazon kitchen finds. These are some of my favorite kitchen gadgets and tools. Bonus, they are all super affordable too.
This oil sprayer is seriously AMAZING. You can use it to spray the pan when cooking or for salads. These glass water bottles are a new find. I love them, plus they are so cute! And I've found the cutest measuring spoons and they are MAGNETIC!! How cute?! Check out the rest of my Amazon kitchen finds below.
SCROLL + CLICK TO SHOP AMAZON KITCHEN FINDS