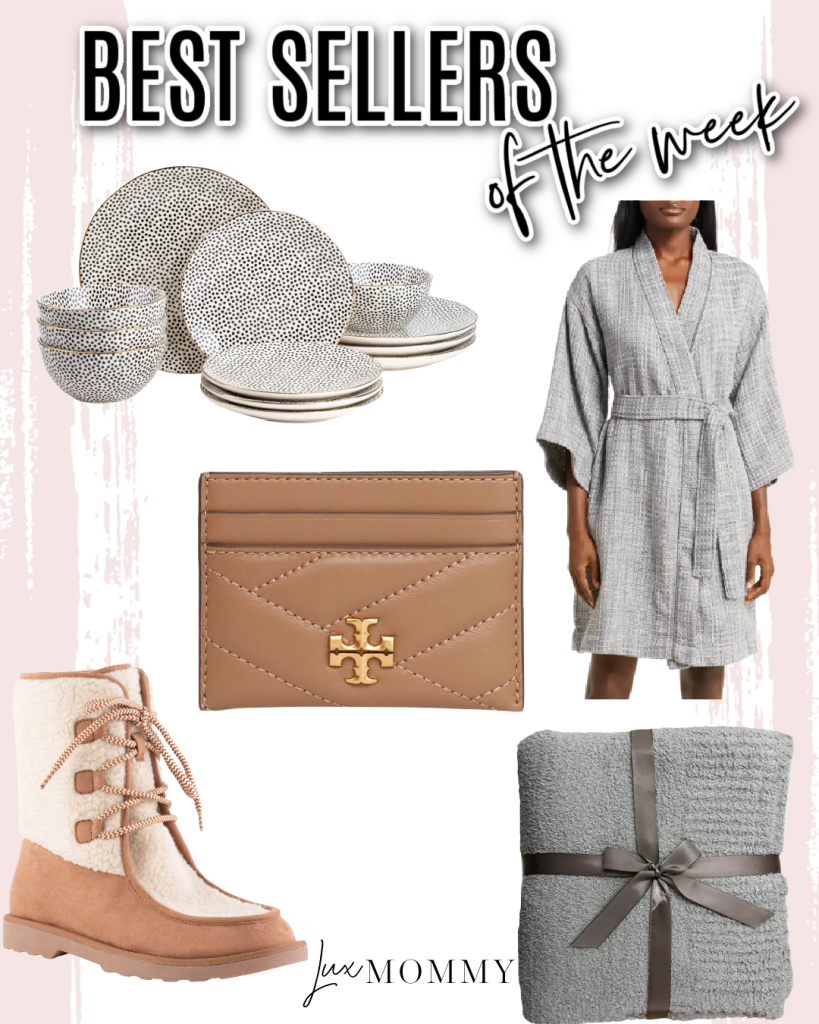 Best Sellers of the Week – December Week 2
Robe – My current go to robe is current on sale! Grab it as a gift and one for you!
Plate Set – I am not sure how this popped up in best sellers this week, but I will say…I LOVE THESE dishes!! They are seriously so cute and look high end. It's a yes for me!
Shearling boots – I think these are a repeat best seller, they are seriously so cute! I've been laying low lately but when I leave I wear these…haha!!
Throw Blanket – I love that this throw blanket is still a best seller. It really is one of my all time favorites! Get one for everyone you know!
TB Card Holder – I included this one in a daily deals and it was a top seller. It's a classic handbag essential for sure!
SCROLL + CLICK TO SHOP BEST SELLERS