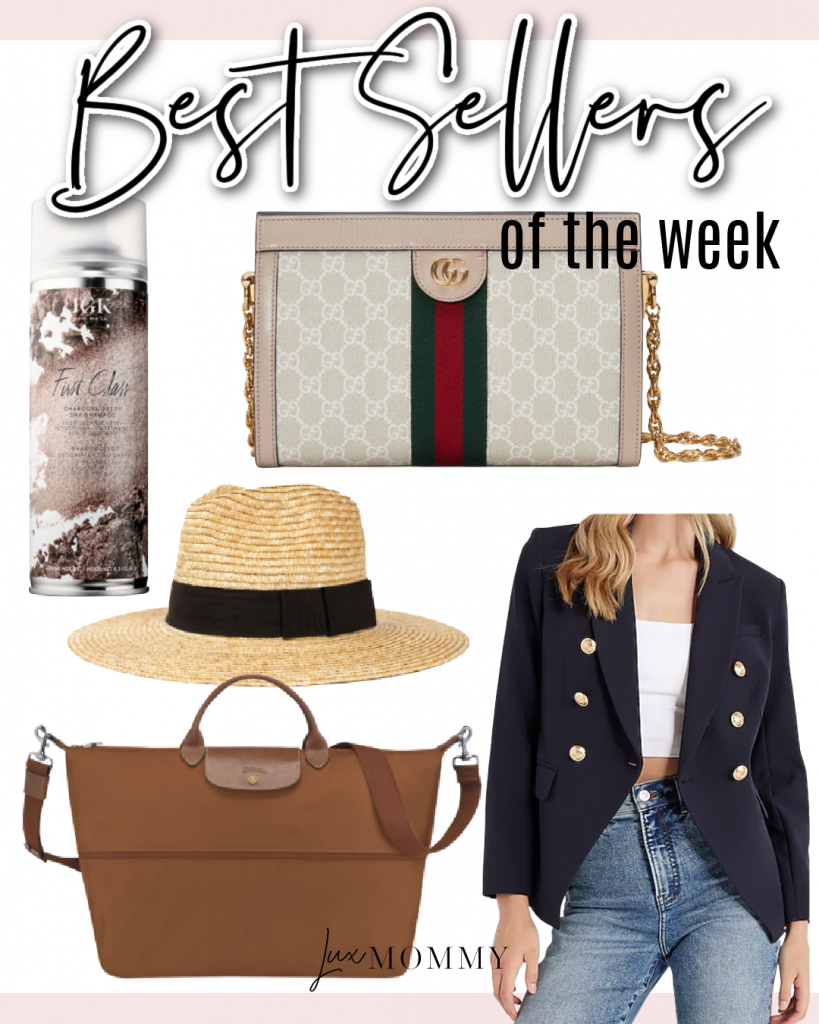 Best Sellers of the Week – May Week 2
Straw Hat – I love when this straw hat makes the best sellers list, because it's one of my all time favorites. I was thinking of ordering another color, since I wear this one so often. If you don't have it yet, this is the color to get though.
Gucci Handbag – You area all still loving this new Gucci bag. It's so cute, love the color combo and it goes with basically all of my shoes this season.
Dry Shampoo – Dry shampoo is a must around here. I wash my hair twice a week, sometimes three times if I have a special event or something happens. So, I need it on day 2-4! This helps my hair last so much longer.
Travel Bag – I often get asked about travel bags and this is one of my favorites. If you want something that isn't luxury and is very comfortable to carry I love this one. It comes in several colors, but this tan is my fav! Oh and it's adjustable. So, if you come back with more than you left with, it's got you covered!!
Blazer – I am a HUGE blazer fan and this is on of my all time favs. I try to share it when it comes back in stock, because it sells out fast. It's currently available in navy and white. I have both and love both!
SCROLL + CLICK TO SHOP BEST SELLERS