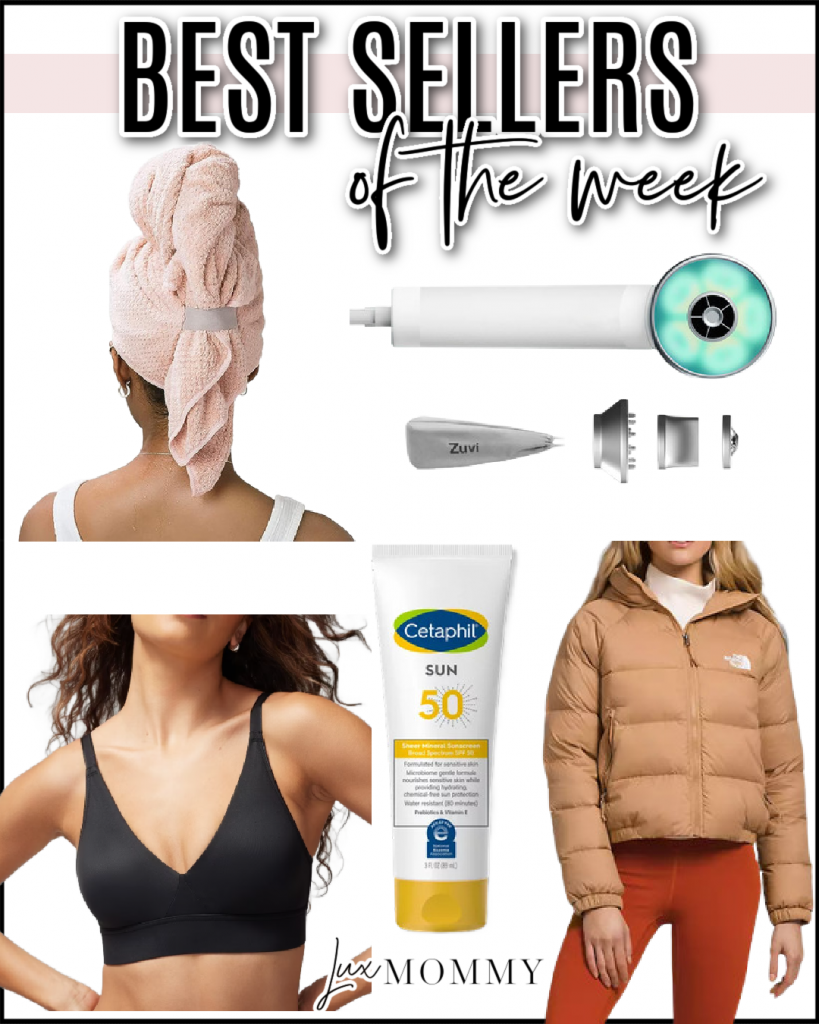 Best Sellers of the Week – October Week 1
Sunscreen – looking for an affordable everyday body sunscreen?!? This is my current go to. It does start with a white cast but it blends out. A little goes a long way.
Hair towel – hair maintenance also includes the towel you dry your hair with. This one is gentle on your hair to help with breakage and frizz!
Bralette – I've been wearing and sharing this bra for years now! Just had to share again because it's that good. It's comfortable and supportive!
Puffer jacket – this lightweight puffer is perfect for the Texas cooler season. Get the look without the bulk!
Blow dryer – recently switched up my hair routine with this blow dryer and my hair is thriving! Use code LUXMOMMY12 for 12% off or LUXMOMMY5 to stack on top of a current promo!
SCROLL + CLICK TO SHOP BEST SELLERS