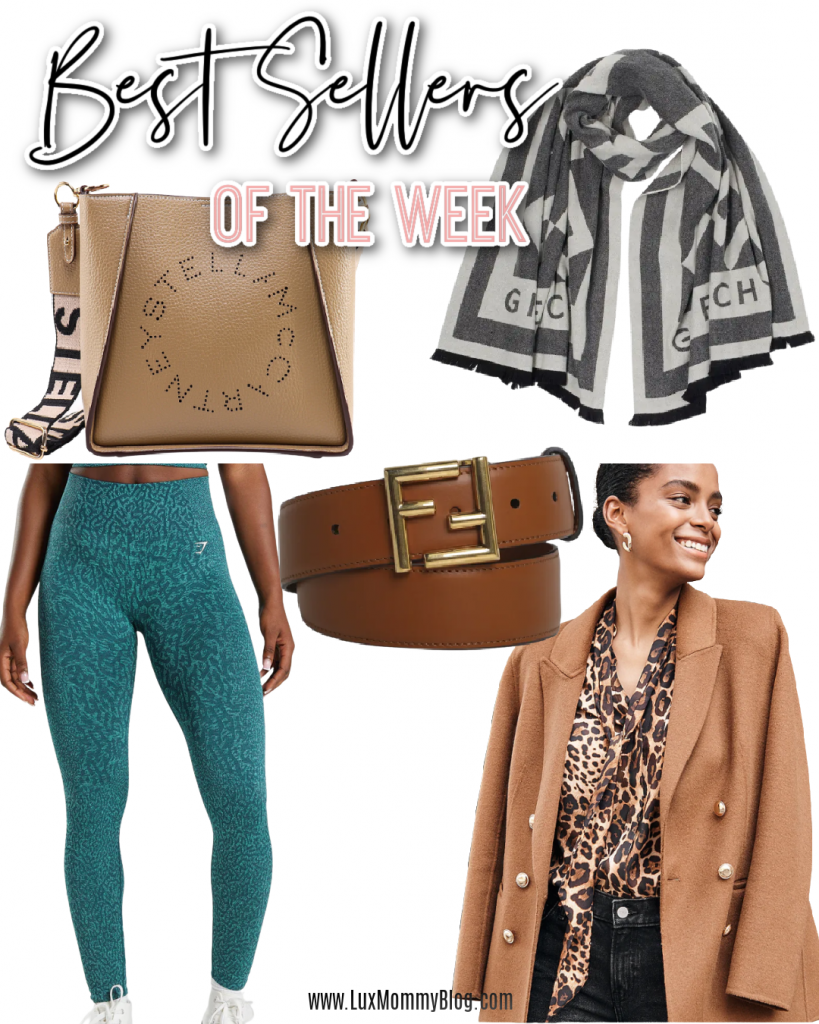 Best Sellers of the Week – October Week 3
Givenchy Scarf – This scarf was a top seller when I included it in a daily deals! It's a great buy for the current season!! I love the color!
Crossbody Bag – Love an easy every day crossbody bag and this one is a killer deal. This is the perfect size and a great neutral color.
Blazer – Looking for the perfect fall blazer, this one is a personal favorite! The fabric, fit and style is so flattering. I ordered it in both colors!!
Leggings – When I love something, I buy it in every color. These leggings are the perfect example. Talk about comfortable and super flattering!!
Fendi Belt – If you want to add a luxury belt to your wardrobe, this is a great option. It's currently on sale in 3 colors. I have it in the taupe and love it!
SCROLL + CLICK TO SHOP BEST SELLERS