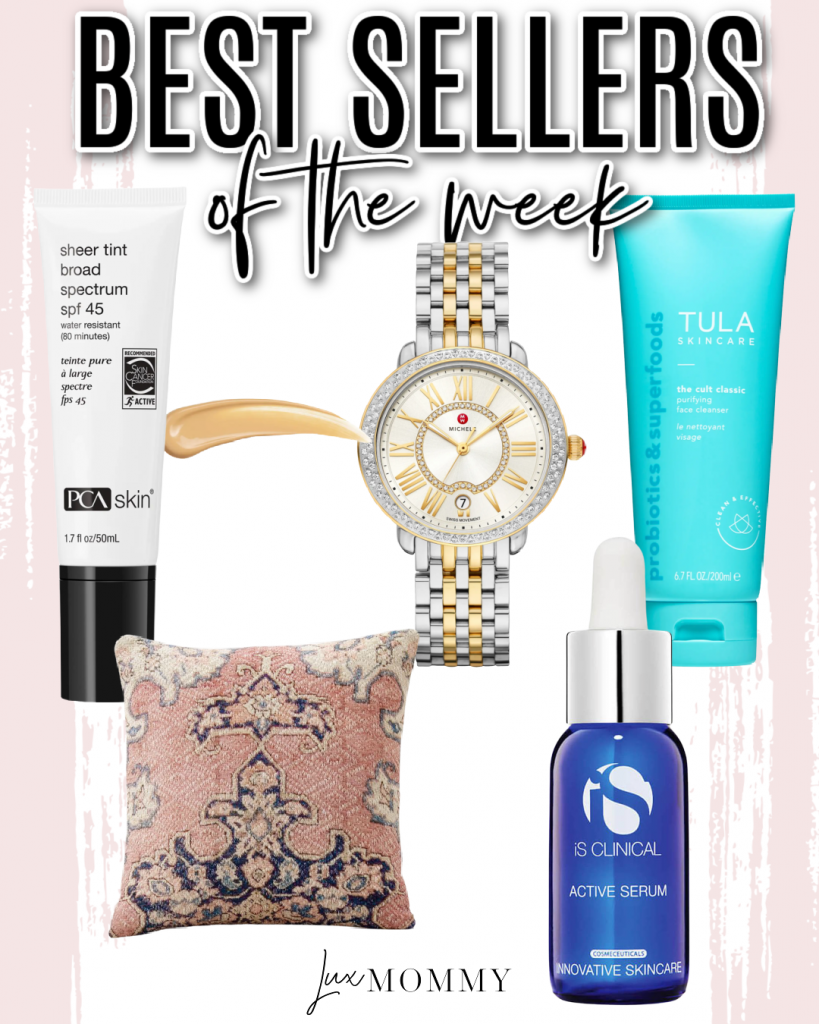 Best Sellers of the Week – October Week 3
MICHELE WATCH – I am a huge fan of Michele watches, I have 3. I love this two tone round face one so much. It's the perfect everyday watch.
FACE CLEANSER – I recently shared an empties video on YouTube(watch it here) and this cleanser was a top seller for sure. I had the most of these in my empties and there is a reason why. It's gentle and affordable.
ACTIVE SERUM – This best selling serum is so different than anything else I have in my skincare routine. I love how it makes my skin feel and I have definitely noticed a difference since I started using it.
THROW PILLOW COVER – I am so picky when it comes to pillows but this one has been a favorite of mine since I ordered them. I have two of them in my home and every time I share them. I love the color combo and texture so much!
SUNSCREEN – Skincare must have is to wear sunscreen daily and this is a go to for me. It has a slight tint to it so none of that white cast.
SCROLL + CLICK TO SHOP BEST SELLERS HERE