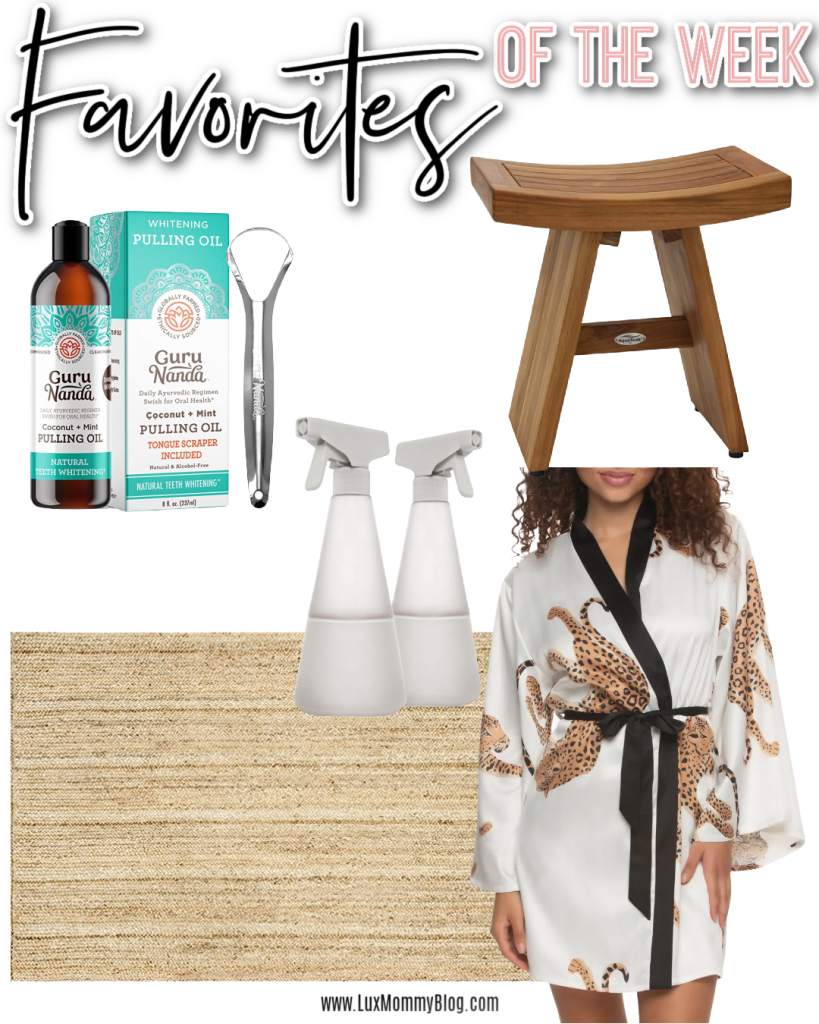 Favorites of the Week – April Week 2
Oil Pulling – I've been wanting to consistently oil pull for years now but I had bad luck until now. This oil makes oil pulling so easy! If you're not familiar with oil pulling it has a ton of benefits and I highly recommend it!
Jute Rug – I had a jute rug in our previous home and loved it so I knew I'd get a new one this time. This one is a great price and looks amazing!!
Teak Shower Stool – This stool can be used many ways, I decided to put my in our shower. It's a great quality, looks amazing and great way to add seating in a shower!
Spray Bottles – I like to use refillable all purpose cleaner and these spray bottles are so good! They come in a few colors to match decor and are much nicer quality than the typical refillable bottles.
Robe – I am a little robe obsessed I know but this print was too good, I had to have it. If you love a lightweight silky robe, this one comes in several prints!
SCROLL + CLICK TO SHOP FAVORITES