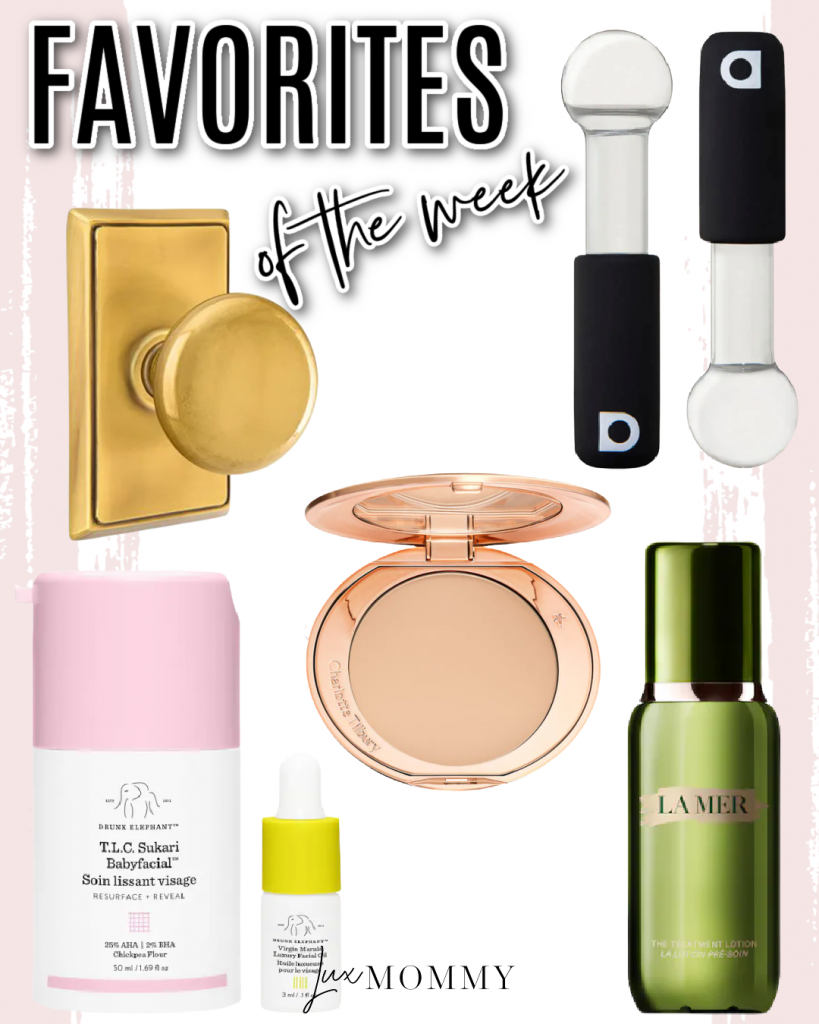 Favorites of the Week – April Week 3
Door Knob – We primarily have black/oil rubbed bronze door knobs but I wanted to upgrade some specific doors to gold and these were exactly what I was looking for. They look so high end and make a statement in those spaces!
Ice Globes – If you wake up puffy and want to see quick results, these are exactly what you need. I can use them daily and store them in my bathroom mini freezer!
Powder – It's been a while since I put makeup on daily, so I am being reminded about some of my go to favorites. This pressed powder is such a beautiful finish!!
AHA + BHA Mask – Looking for the perfect weekly at home facial mask, this one exfoliates and smooths skin gently. It's one of my go to favorites!
La Mer Essence – I get asked about my skin all the time and how I get that glow, this product is my secret. It's made a huge difference in my skin!
SCROLL + CLICK TO SHOP FAVORITES